Ave Maria!
On September 7th, 2012, at Our Lady of Guadalupe Chapel in Griswold, CT, five postulants were invested as novices and officially became Franciscan Friars of the Immaculate! Along with the caperone (small mantle) and cord, each young man received their new religious name…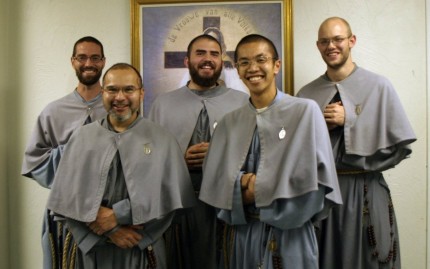 Introducing (left to right) Friar Felix Mary of the Holy Face, Friar Eugenio Maria of the Five Wounds, Friar Thomas Mary of the Holy Cross, Friar Gabriel Mary of the Sorrowful Mother and St. Gemma, and Friar Charles Anthony Mary of the Holy Rosary.
Congratulations to our new brothers and may the Immaculate live and breathe through them for the salvation of their souls and those of the whole world!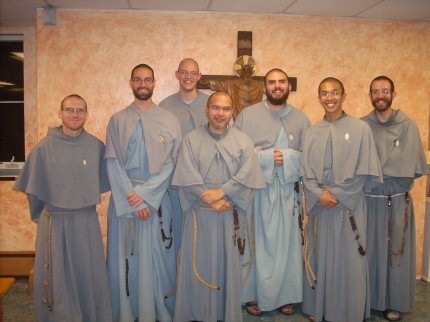 Ave Maria!