Ave Maria Meditations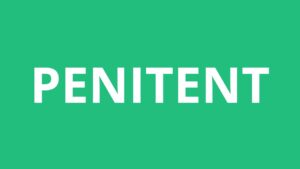 You see Jesus has not even waited for me to persevere, to give me the fullness of His love. He came at once at my first sincere appeal, to relieve me of my burden. There is little enough time left for me to try to love Him as I ought. It is not I who love Jesus, it is Jesus who loves me. I am conscious of my total powerlessness and my misery as always.
I have to keep calling for help all the time and like a generous father the Lord strengthens me, fills me with powerful graces, and marks off my way of the cross with fragrant shrines which make me long to hasten to Him. I believe in His love but my human confidence which I should like to be total, is still very weak. I offer to give him everything and I want to achieve this.
Each time I receive the Sacred Host, my heart overflows with love and a song with thanksgiving rises to my lips. Infinite mercy! I am saved in spite of myself. Instead of dying in vain, I can offer my life for all those whom I love. Everything comes back to the love of Jesus. I pray especially to the Blessed Virgin to whom her Son has entrusted my salvation. No prayers give me such joy, such a spirit of communion, as the Hail Mary and the Hail Holy Queen. We must love her; she is so good.
If we could only understand a fraction of the love Jesus has for us!
Servant of God Jacques Fesch writing from prison while awaiting execution in 1957