Corpus Mounted on Cross at Mother of the Redeemer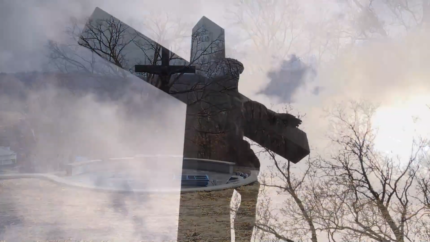 Ave Maria!
This Lent the corpus was mounted for the new crucifix at
Mother of the Redeemer Retreat Center
here near our friary in Bloomington, Indiana. This is a timelapse video of the event. It s one of the largest in North America and is cast bronze. May all who have contributed and worked on this project be blessed.
Mother of the Redeemer Retreat Center:
https://maryschildren.com/
Also on YouTube:
https://youtu.be/2YDT-GAvjtI
Music Before Dawn by Audionautix is licensed under a Creative Commons Attribution 4.0 license. https://creativecommons.org/licenses/by/4.0/
Artist: http://audionautix.com/
+++