Ave Maria Meditations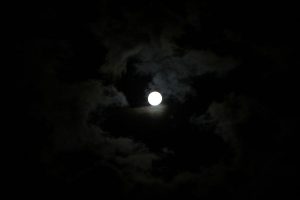 Many souls do not reach union with God as they are unwilling to try the way of the cross, the only way which leads to it. It is necessary to take quite another way: the narrow and obscure way where the soul discovers all its misery, experiences all its powerlessness, where consolation from God and man is wanting.
You know, too, that you must accept having to walk on this road for as long as it will please God. How many months or years will suffice? Only God knows. He often keeps souls a long time in the dark night of the spirit, and it might even be said that, in general, even after the principal stages have been passed, there is always a little of the night as long as one lives upon earth. The wisest course to take is to surrender yourself completely to the divine will of God, without setting limits either to the duration or the nature of your trials.
God knows what is best for you; He, who knows the world and the weaknesses and necessities of your soul, will know how to prescribe exactly the treatment to cure your ills. Do not be hasty, but, on the contrary, have much patience, and you will not expose yourself to deception. Let your patience be long-suffering and trustful because, although you truly suffer, the sufferings do not come to you from an enemy but from your greatest friend, from God, who loves you much more than you could love yourself, who wills your happiness, your sanctification much more than you could ever desire them.
Hope in Him and you will never be confounded; and trust yourself to Him blindly and you will have nothing to fear.
+Father Gabriel of Saint Mary Magdalene