Ave Maria!
Our film "FATIMA The Angel of Peace, Part 1" will be aired on EWTN tomorrow July 13th, which is the 100th Anniversary of Our Lady's Third Apparition at Fatima.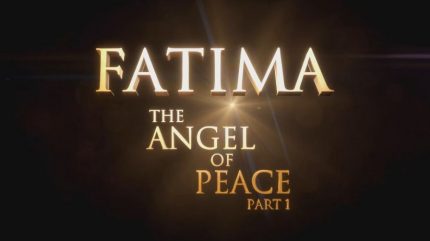 Air times are below are for Eastern Daylight Time, July 13th 2017.
5:51 am           after Conversations with Cardinal Dolan
6:53 am           after Apostolate for Family Consecration
4:48 pm          after The Divine Mercy Chaplet for Kids
EWTN says, "It has also been placed to air in the Mass Breaks. However, it may or may not air then depending upon how long the Mass runs."
It is also on our site http://livingfatima.com/ and on YouTube at https://youtu.be/zTcKKl5Lm34 please view, like and share this small, but important film, and spread the word!
Please pray that the "FATIMA Angel of Peace, Parts 2 and 3" will be funded and completed soon!
Here is the "FATIMA Angel of Peace" "Go Fund Me" Page
https://www.gofundme.com/angel-of-fatima-short-film?lang=en-US