Ave Maria!
I trust everyone has had a blessed Advent and are looking forward to some holy Christmas cheer.
A Great Year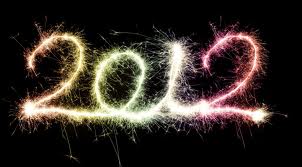 We at AirMaria have much to be thankful for the past year. As many of you already know, we have relocated our center of operation to our friary in Bloomington, Indiana at the Mother of the Redeemer Retreat Center. You can see various video on the place here. We have a great support community here as well as some very highly developed facilities. There are many talks at the retreat center that give spiritual nourishment to the local community, including us friars. Not the least of these are the recent talks by Cardinal Raymond Burke, Prefect of the Apostolic Signatura. And, of course, we are now able to put this great material on the internet for all our viewers to benefit.
Global Production
We are also continuing to get videos from around the globe:
Our friary in Griswold, CT – Homilies and the Face of Pro-life
Our friary in England and the Day With Mary apostolate run by Claudio Lo Sterzo, which is starting to get into high gear.
Our friary in Perth, Australia
Our friary in Maine, NY.
Dr. Mark Miravalle in Ohio with his Marycast
We may even be getting material from Italy in the near future. ,
And then we have many conferences that we have recorded from our travels to other venues.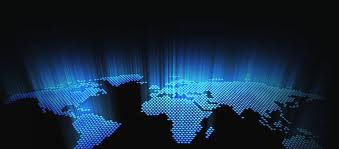 Global Distribution
We are continuing to upload these videos (now over 4,000) to AirMaria  with 1.7 million views from across the world. Not only does AirMaria reach the world but we are also uploading to other web sites like:
YouTube over 1.7 million views and almost 4,000 subscribers
Catholic Online almost 3,000 videos with 6.5 million views
Gloria TV 3,400 videos with 8.5 million views
and other secular sites like Daily Motion, MySpace, iTunes, Twitter, Technorati, Twitter and Facebook
Total views is about 20 million! This number is accelerating as more people find out about us and all our past videos continue to rack up views. So we are well on our way to leveraging the international reach of the internet both in regard to enabling our far flung religious order and associates to contribute from across the globe and in reaching an ever greater audience.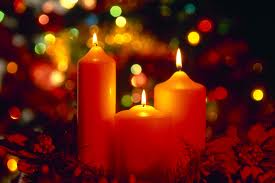 Hard Copies
We are also producing "hard copies" of the videos at the events here at the retreat center and elsewhere. We have developed on the spot DVD recording so that at the end of a conference DVDs are ready to hand out. This makes the organizers look good, the attendees are happy and the donations from these have been very helpful at paying for many of our expenses. We have also started to use USB flash drives to distribute audio files of the conferences in the same way and hope to do CDs as well.
Radio
We continue to operate our three radio stations:
These are still almost entirely rebroadcasting EWTN's radio signal. We have started to get some of our own programming going for these, including many promotions and public announcements, some novenas, a weekly show in New Bedford, and a weekly live rosary streamed live from in front of the Planned Parenthood in Bloomington. We are currently working to expand coverage in the Owego station. We still have a faint hope for a station or two in Connecticut. This needs prayers! Wew!
Looking Ahead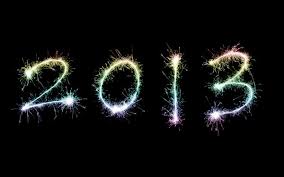 We have plenty of room here in Bloomington for a fully equipped permanent studio. We plan on getting there in stages. Given the fact that we are at an active retreat center where we have many talks, both at our Conference Center and at our Chapel where we are doing daily homilies, we want to focus on streamlining the video production process for these events first and then work on doing some live streaming of events and liturgies both for our radio (audio) and on the internet (video and audio) then improve our temporary fixed studio and our mobile studio for off site event recording and finally work on the permanent studio. Many of these endeavors are complimentary in the sense that much of the equipment and knowledge to operate in one capacity can be applied to or is a stepping stone to achieving the other objectives.
Live Edit
First, improving our live edit system which is currently based on a twelve year old video mixer. The most most important upgrade we need is High Definition (HD) capability. It is nearly impossible to find a standard definition camera in the stores anymore and all the websites including AirMaria can handle HD and the vast majority of internet users have the bandwidth to view it. We even have some HD cameras. It is time to make the switch in our live editing capability. A low end HD mixer will cost $965 with additional accessories and converters of $900. This can be used for event recording here, in our temporary studio, our mobile studio and even our permanent one, at least at first. And the same manufacturer makes a more capable one when it is time to upgrade. We will also need a better laptop computer. This will cost $2000. Total cost is $3,515

Cameras
Although we have some HD cameras, for recording the events, what would be preferable is to permanently mount three relatively low cost and inconspicuous cameras in both of these facilities.  Further, it would be good if these were remotely controllable, enabling one person to record an event. We have a plan to use high definition security cameras but need to experiment by getting one to work with. The cost of the camera  and needed accessories and software is $1630
Studios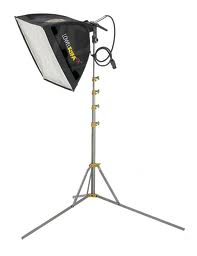 The studios, both portable and our temporary stationary, will use three HD cameras. These we already have (they are not really perfectly suited for our needs but they are enough to get started.) For now we will use the same three cameras for both setups. Improvements that we want to make with these are relativity small, consisting mainly of lights and backdrops. Cost $950
Continued Video Production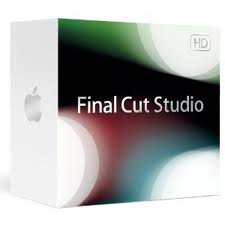 In addition we will continue working on our ongoing efforts of providing daily homilies, our regular programming, keeping our servers going, improving the website, storing and categorizing our video library, and web site improvements. Our on going expenses $500/month which includes server fees and ongoing storage needs. Our current needs for hard drive storage is very urgent, requiring $1200 in order to sufficiently back up our video footage. We also need to make upgrades to our editing software for post production:
Final Cut pro X   $299
Adobe Design Suite $360 per year subscription
Total of $660
DVD Production
To be able to produce DVDs on site and hand them out as people leave, we still need a good DVD label printer which can print directly onto the disk. The one listed below from Primera is very high quality and can keep up with our 11 bay DVD duplicator. This will greatly simplify the printing process and enabling us to revise the label, which is necessary with the usual changes in schedule, speakers and topic that inevitably occurs during live events. This would be particularly helpful because the donations from the DVDs help cover expenses. Also it can do CDs just as easily. Cost is $1500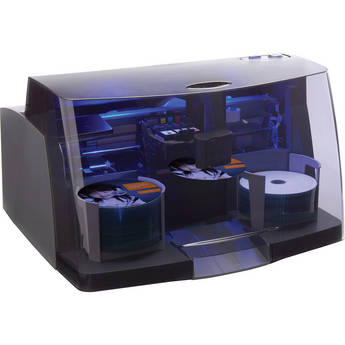 It can also do Blu-ray Disks which we eventually want to try, making full use of our full HD capabilities.

Internet Improvements
Finally we want to do direct video input Facebook and investigate other distribution channels like Internet TV, including Apple TV, Roku, Hulu.
The Internet connection is not too good here. We improved this as best we can for now but it is still the weak link in our setup. We will be investigating our options. This will be necessary for live streaming our events.
Multiple Uses
The goal is that as the talk is in progress we can live stream to the internet (video and audio) and radio (audio) and when it is finished have files ready for upload to AirMaria on the internet, burn to DVDs and Audio CDs and copy to USB drives ready to give to those attending the event (we are considering for future ordering as well.)

Total Needs:
Our development goals summarized as follows are thus:
Current needs

Cameras for live recording equipment (experimental) -$1630
Live edit capacity – $3,515
Studio Improvements – $950
Data Storage – $1200
Post editing upgrade of software – $660
DVD printer – $1500

Total $9455
http://airmaria.com/donations/
Future

Live broadcasting
Permanent TV Studio
So we have our work cut our for us. Pleas note how small these amounts are for the kind of work that we are doing. The costs are so low because the local community has already contributed so much, just as they did in Griswold when we were there. Thus, every dollar that you contribute goes directly toward new equipment and delivery of content on the internet. To have reached so many millions so far and the potential for so many more in the future, I think you will have a hard time finding a more worthwhile way to contribute for the evangelization of the world in this Year of Faith. Please consider a  donation today.
From the team at AirMaria, we thank you for helping to make so much possible. Have a Blessed and Merry Christmas!