Congratulations to tough Friar Faustino Mary Pio of the Mother of the Redeemer he hasn't been bucked off the bull yet, with two years to go before Solemn Profession keep him in your prayers. Friar Faustino's from Indiana.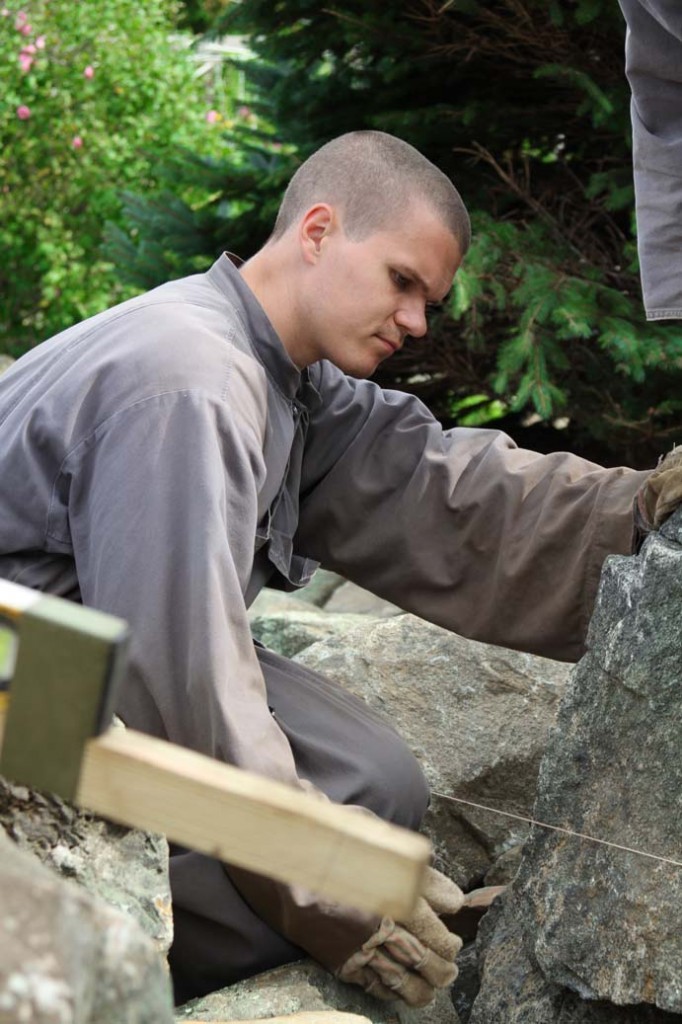 We welcome further into the family of the Franciscans of the Immaculate, three new novices. ABOVE: Friar Peter Mary of Our Lady Mediatrix of All Grace  from Pennsylvania,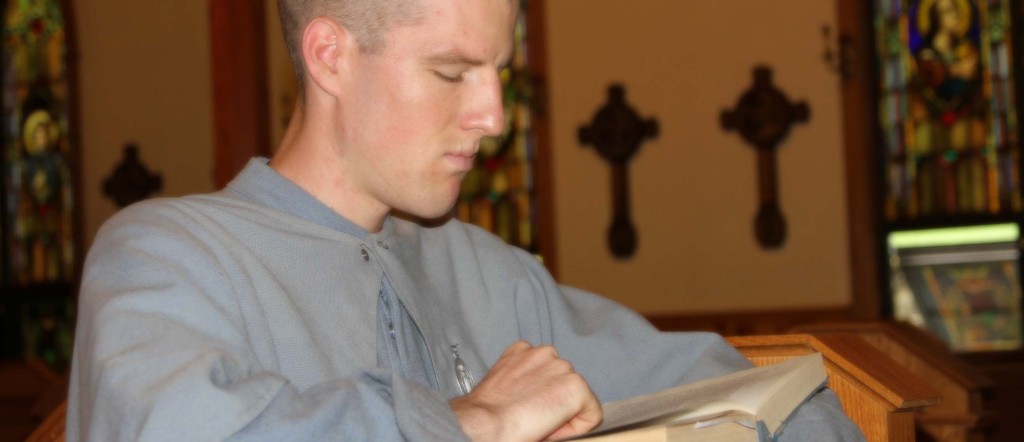 Friar Alphonsus Mary of Our Lady of Sorrows from California,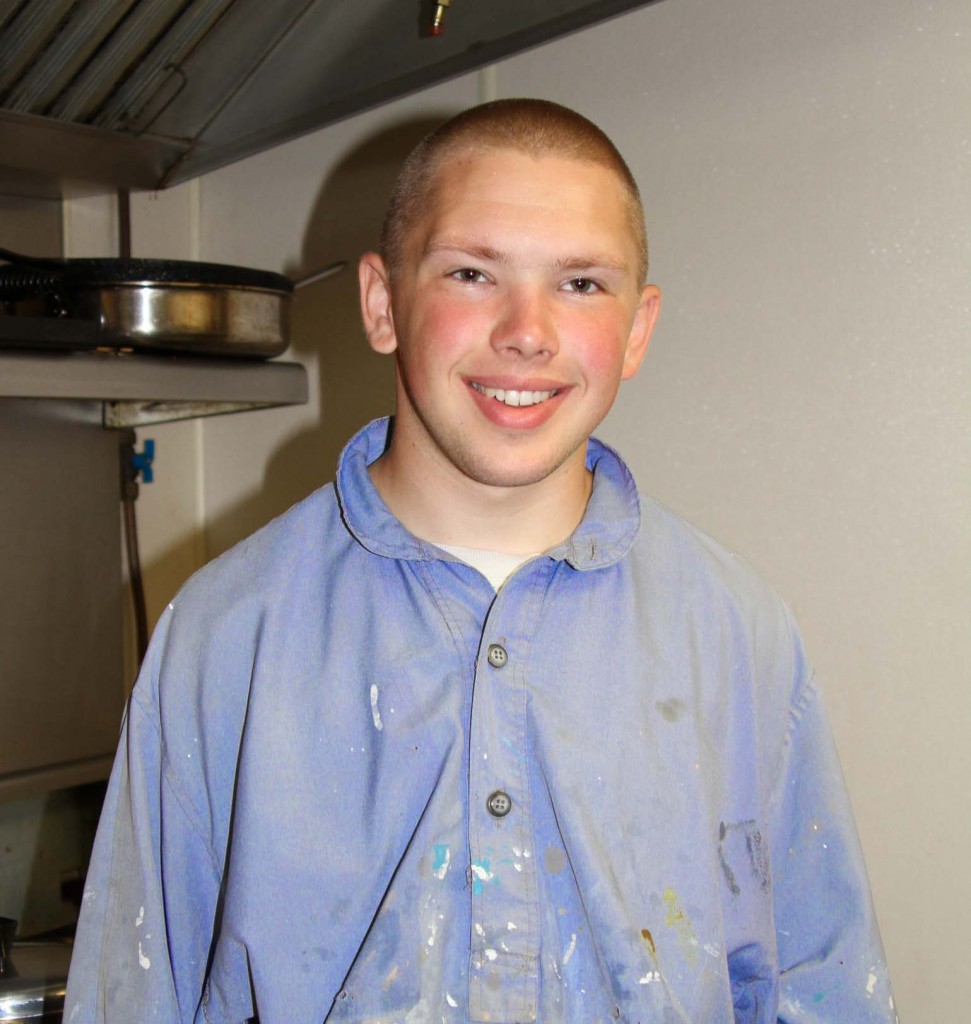 and Friar Joseph Mary of the Pure and Humble Heart of Mary also from PA. Pardon his sloppiness, he's cook today.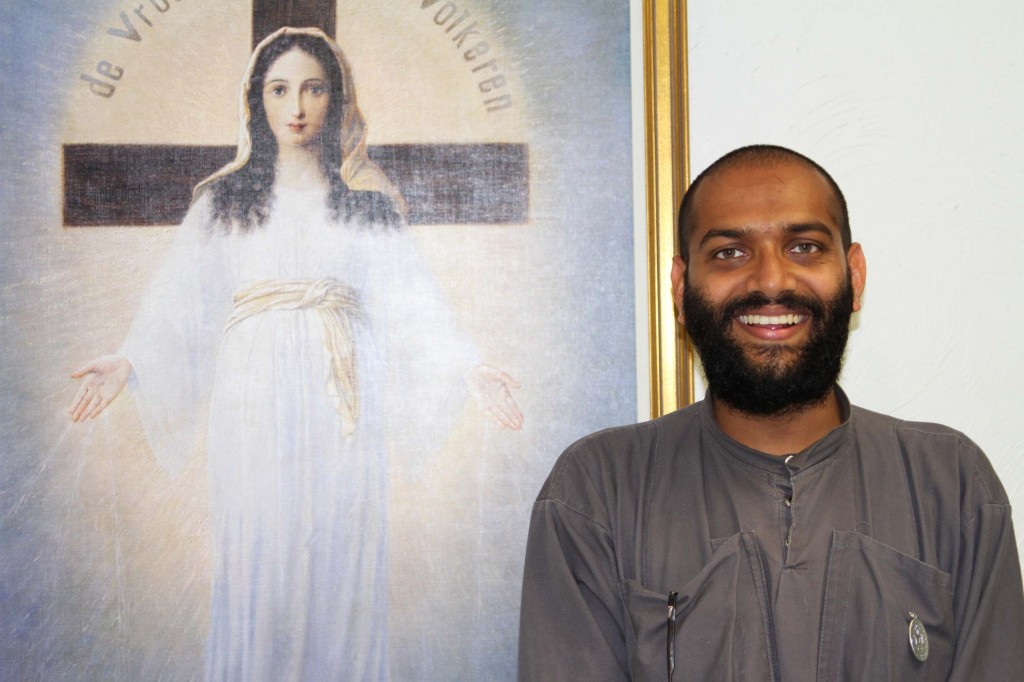 We say good-bye to Alex our postulant brother from Kerala/Florida as he leaves us in his quest for God's Will.