Ave Maria Meditations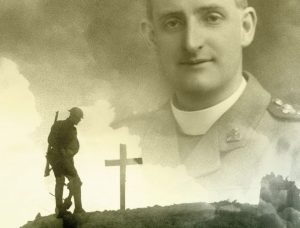 When I spoke of you as a "chosen soul" or words to that effect, I did not mean to imply that you were a saint as you have a long way to go yet. What I intended to imply was that I thought God had special designs on your soul and very great graces in store for you if only you will cooperate with Him in the work of your sanctification.
With the record of much want of courage and generosity, there was running through your life an undercurrent of earnest desire to be a saint. Not that desires alone will do the work as barren desires are most dangerous to a soul, making one content with intentions only; yet without a big ardent desire nothing will be done. "If You will be perfect" Our Lord once said, implying that sanctification is largely a question of goodwill. This, then, is the first grace you must pray for: the desire to be a saint.
The Servant of God. Father Willie Doyle S. J. (died serving soldiers in WWI)