Ave Maria Meditations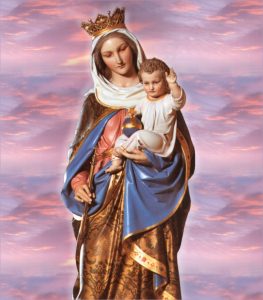 Mary goes by, gathering love from her children. She is our intercessor before the throne of the Lord. In her is every grace of the Way and the Truth. In her is every hope of life and of sanctity.
I am no longer bothered at seeing myself as I am. You know what I mean of course: For my God I would love to be, and would love to have been, other than what I am. I see, however, that I don't achieve anything despite the length of my life. I decided long ago to entrust it all to Him and ask Him to prepare me, since I don't know how for our encounter.
I have taken our Blessed Mother as my Mother in a very special way, and she is the one who is also responsible for preparing, protecting, and sheltering me. This sweet Mother is so good!
Sweet Mother of Carmel, if I die loving you, how quickly I will reach heaven! How sweet death will be!
Saint Maria Maravillas of Jesus