Ave Maria Meditations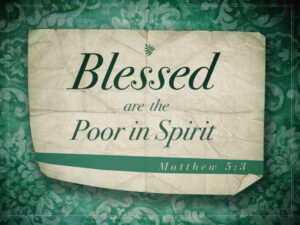 Notice the situation Jesus chooses for His Incarnation and Nativity. He chooses utter poverty, so His path in life is going to be poor: not just material poverty but above all, spiritual poverty. His Heart is detached from all riches from the first moment of His earthly life. This poor birthplace is a sign of His detachment.
During His public ministry we will find Him wining and dining with the recently converted Matthew the tax collector, but His Heart is fully detached from these things. He even prefers the most abject of things. He does all of this for us, to atone for our sinful attachment, but also to teach us…
We all need a greater detachment from material things, even from the things we truly need and must use. We have to be free from addictions, from worries, from bad habits. Only Christ can supply this power for us… We worry about many, many things and sometimes we feel very helpless because in most cases we can't do anything about it. This is when our minds and hearts should go back to Bethlehem, always to Bethlehem.
Jesus didn't have anything and He chose it that way. Of the thousands of choices He had, He chose poverty in order to empower us, as Saint Paul reminds us: For you know the grace of our Lord Jesus Christ: that being rich He became poor, for your sake; that through His poverty you might be rich. (2 Cor 8:9).
Jesus is born in the filthiest place on earth: a stable, a dwelling place for animals with all the unpleasant sights, sounds, and smells that go along with it. It was no doubt an unexpected turn of events for Mary and Joseph, a virgin birth in this filthy stable. In the filthiest place of all, Purity is born, total Purity: the sinless Jesus, the poorest of the poor. He does not have just fleshly purity but also purity of heart and intention.
Fr. Jeffery Jambon (Ignatian Meditations)