Ave Maria Meditations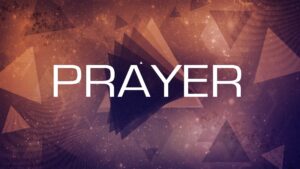 Prayer is the breath of the soul. Without prayer, the soul suffocates. Through prayer, I live in You, Lord. I live in You as a baby in its mother's womb, with its breath united to hers and its heart beating in rhythm with hers.
Lord Jesus, You are my model. The gospel portrays You as praying an entire night on the mountain. You prayed before working Your miracles, before choosing Your apostles, and during the last supper. You prayed as You sweat blood in the garden of Gethsemane, You prayed before Your agony on the cross. You, the Incarnate Word, prayed also with scripture. Your existence was one continuous prayer.
You turned toward Your Father with a loving Heart, and everything was in the service of God's glory: Hallowed be Thy name, Thy kingdom come. You ardently awaited the coming of Your hour in order to accomplish Your sacrifice of love. You said, "I and the Father are one; pray without growing weary; I always do what pleases My Father."
You help me to understand that unceasing prayer is communion with the Father and in practice it always consists in doing the Father's will.
Ven. Francis Xavier Van Thuan