Ave Maria Meditations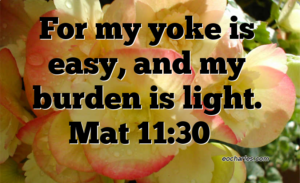 When my soul is sad and weary through desolation and abandonment, where shall I find refreshment and peace, if not in Your most Precious Blood which rejoices the soul by the visits of its grace. When I am over come with weakness and discouragement, when temptations surround me on every side, to whom shall I have recourse but to Him who is consolation and strength itself?
And when my soul is flooded and filled with consolation and peace and happiness reigns in my heart, to whom shall I go if not to You, O my Jesus, that I may share my joy and happiness with You. On every occasion, O my Beloved, it is to You that I wish to go; it is upon Your most loving Heart that I wish to lean upon, both now and through eternity.
Blessed Conception Carrera de Armida (Conchita)