Ave Maria Meditations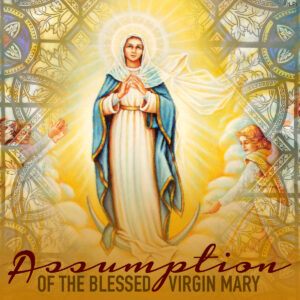 Holy Virgin and Queen, you reign in heaven over the patriarchs whose fidelity you surpassed,  over the prophets and apostles whose constancy you left far behind you, over the virgins whose purity cannot be compared with yours, over all the saints whom you outdid in humility, over all the angels whose obedience was less than yours, and over all the Seraphim from whom you were far greater in love.
I venerate and admire you as you sit upon your throne of light, where you are the refuge of sinners because your power with God is so great. You are the support of the just, the hope of the afflicted, the comfort of nations.
I bless the Lord for having exalted you to such glory and having decreed that even your body should share in it before the day of the general resurrection. It was only right that a body so pure that God could deign to become a man in it should not be touched by the corruption of the grave. How can we understand what He prepared for you who have loved Him more than all the Saints together?
To judge how great your glory should be we need only consider who this Mother of God is. Mary, after Jesus you are my hope and my life. Obtain for me constancy in God's service, and after this exile let me see your Son Jesus.
From The Imitation of Mary