Ave Maria Meditations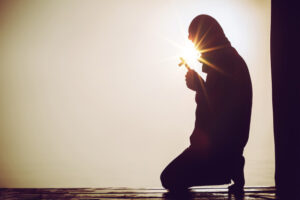 O Jesus, You are the truth of God! Amid the darkness of confused thinking and conflicting ideas, Your light of truth shines bright. Let my judgment never be influenced by the people who disagree with Your standards. Though the world may laugh me to score, I will fear no human judgments, as long as I loyalty follow Your standards in my daily life.
Too often have I been guilty of selfishness, pride, and vanity in my own thoughts and judgments. I looked at external appearances, visible results, and human recognition. You look at the faith, love, and unselfish intentions in our actions. These are the virtues which make my actions holy and make me like You. I hope to follow Your standards from now on.  Amen.
From "Daily Bread"