Ave Maria Meditations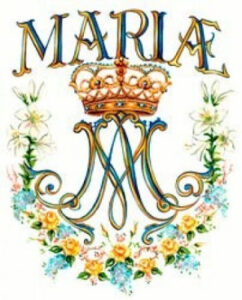 The Virgin's name was Mary…it is not within our power, most beloved brethren, as long as we human beings live in this mortal body, fully to attain to the praise of the glorious Virgin Mother of God, which both exceeds all human utterance and surpasses the understanding of all men. 
For what mortal man, unless illumined by a divine revelation, would presume to declare anything little or great about the unparalleled Mother of the God-man?  Nay, rather would he not fear to mention this woman with defiled lips, whom the Father of mercies and God ordained before the world [cf. 2 Cor. 1:3; 1 Cor. 2:7] as a perpetual and most worthy Virgin, whom the Son chose beforehand as mother, and whom Holy Spirit prepared as the dwelling of a singular grace? 
With what sort of praises will the servitude of men exalt the Queen of angels?  What praises can frail mortals proclaim, or what services can they render to her whom heavenly beings obey and serve?  With what honors will the applause of men acclaim on earth the worthy woman, whom the hosts of blessed spirits perpetually venerate in heaven?  But because we are not able to praise her as she deserves, at least let us take care to exalt her name.
St. Bernardine of Siena (feast day is May 20th)