Marian Symbolism at Mother of the Redeemer – Fr. Terrance – CONF 555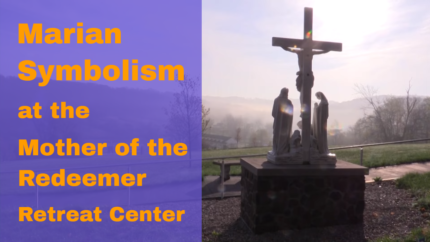 Ave Maria!
At the 2021 Spring Marian Day of Reflection on May 1st at the
Mother of the Redeemer Retreat Center
in Bloomington, Indiana (that is commonly called "The Farm") Fr. Terrance explains the symbols of Mary in the many common things there. He thus helps us to see Mary everywhere in our world.
Also on Youtube:
https://youtu.be/NQD3ChrYXeU
Mother of the Redeemer Retreat Center in Bloomington, Indiana:
https://maryschildren.com/
Both Videos for the Spring 2021 Marian Day of Reflection:
https://airmaria.com/tag/marian-day-spring-2021/
+++