Ave Maria Meditations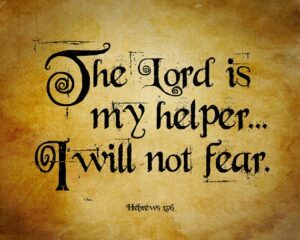 Life passes, riches fly away, popularity is fickle, the senses decay, the world changes, friends die. One alone is constant. One alone is true to us. One alone can be true. One alone can be all things to us. One alone can supply our needs. One alone can train us up to our full perfection. One alone can give a meaning to our complex and intricate nature. One alone can give us tune and harmony. One alone can form and possess us.
Are we allowed to put ourselves under His guidance? This surely is the only question. Has He really made us His children and taken possession of us by His Holy Spirit? Are we still in His kingdom of grace, in spite of our sins? We trust, that, in spite of our sins, He will receive us still, everyone of us if we seek His face with love unfeigned and holy fear.
Let us then do our part, as He has done His and much more. Let us say with the Psalmist, "Whom have I in heaven but You? And there is nothing upon earth that I desire besides You. My flesh and my heart may fail, but God is the strength of my heart and my portion forever" (Ps 73:25-6).
Saint John Henry Newman.