One Minute Meditation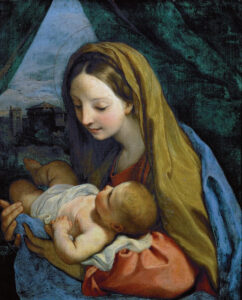 And after eight days were accomplished that the Child should be circumcised, His Name was called Jesus. Blessed is He that cometh in the name of the Lord.
Let us pray: O God Who by the fruitful virginity of Blessed Mary has given unto mankind the rewards of eternal salvation, grant we beseech Thee, that we may feel that she intercedes for us, through whom we have been made worthy to receive the Author of Life, our Lord Jesus Christ, Thy Son. Amen.