Ave Maria Meditations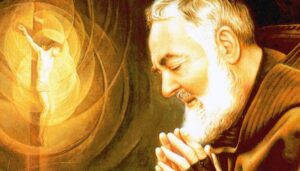 Prayer for the Intercession of St. Pio of Pietrelcina:
O God, You gave St. Pio of Pietrelcina, Capuchin priest, the great privilege of participating in a unique way in the passion of Your Son. Grant me through his intercession the grace of…(Here state your petition) which I ardently desire.
Above all, grant me the grace of living in conformity with the death of Jesus so that I may one day arrive at the glory of the resurrection. Amen.
 Glory be to the Father…(three times)