Ave Maria Meditations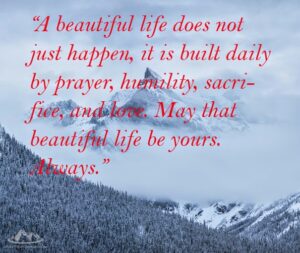 I have long had the feeling that, since the world is growing so rapidly worse and worse and God has lost His hold, as it were, upon the hearts of men, He is looking all the more earnestly and anxiously for big things from those who are faithful to Him still.
He cannot, perhaps, gather a large army round His standard, but He wants everyone in it to be a hero, absolutely and lovingly devoted to Him. If only we could get inside that magic circle of generous souls, I believe there is no grace He would not give us to help on the work He has so much at heart: our personal sanctification.
Every day you live means an infallible growth in holiness which may be multiplied a thousand times by a little generosity. When you get the chance, hammer into the "little flowers" around you that holiness means three things: love, prayer, sacrifice.
+Fr. Willie Doyle, S.J (WWI Chaplain killed on the field of battle 1917)