Ave Maria Meditations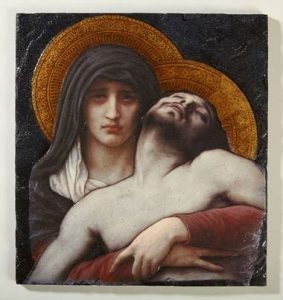 The august Mother of God is in truth co-redemptress of the human race…In fact on the one hand we have in her the most perfect obedience to God's laws and, after her Son, the most perfect innocence: He impeccable by His nature, she impeccable by grace.
On the other hand we see her as our Lady of Sorrows, as He was the Man of Sorrows. If, therefore, by eternal decree of God, the Immaculate Virgin was the moral victim of sorrow as her Son was the physical victim, and if God avenging justice found no shadow of fault in them, it follows inevitably that they were paying the price of the sins of others, that is of mankind.
Saint Leopoldo Mandic