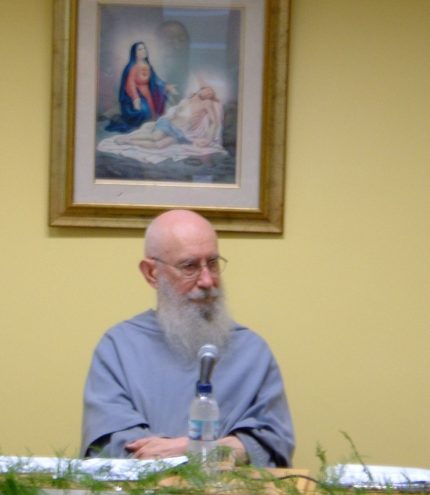 On the feast of St Peter Damian, Doctor of the Church we wish to give a note of remembrance for Fr. Peter Damian Fehlner who passed away May 8, 2018 and give an update on the work being done on his academic legacy.
New Books: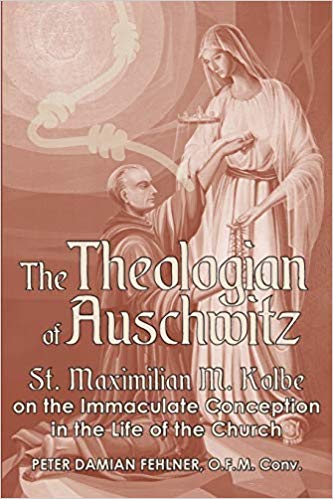 The Theologian of Auschwitz: St. Maximilian M. Kolbe on the Immaculate Conception in the Life of the Church
Written by Fr. Peter published recently posthumously on the Marian teachings of St. Maximillian Kolbe who died in Auschwitz in place of another prisoner that he did not even know.
https://www.amazon.com/gp/product/1943901139
---
The Spirit and the Church: Peter Damian Fehlner's Franciscan Development of Vatican II on the Themes of the Holy Spirit, Mary, and the Church—Festschrift
Edited by J. Isaac Goff, Christiaan W. Kappes, and Edward J. Ondrako and celebrates the life and legacy of Fr. Peter and his teachings in the Franciscan theological and philosophical fields of ecclesiology, pneumatology, Mariology, and anthropology.
https://www.amazon.com/gp/product/1532651406
Future Books:
The first of eight volumes on the Collected Essays of Fr. Peter will be submitted to the publisher shortly followed the remaining seven in the next couple of years all assembled by J. Isaac Goff and a team of excellent scholars. We will keep you posted.
Past Books: 
Books the Fr. Peter has written or edited can be found at our Academy of the Immaculate Bookstore at https://academyoftheimmaculate.com/collections/fr-peter-damian-fehlners-books
Also this book has an article by Fr. Peter:
The Newman-Scotus Reader: Contexts and Commonalities (Canonization Issue)
Videos on Youtube (Playlists):
Homilies: https://www.youtube.com/playlist?list=PLejh_e0-LN4y1N-VctQhPXMHMVnV-ksnj
Conferences: https://www.youtube.com/watch?v=8hY5b1lvaYI&list=PLejh_e0-LN4xFfQDYED7Grdv8nvQ_8k1B
Fatima: https://www.youtube.com/watch?v=CJcqks7hwOE&list=PLejh_e0-LN4wWd7m8XvGoRb3VKfMr6E5r
Symposium in Notre Dame:  https://www.youtube.com/watch?v=NdW5jHNt4pk&list=PLejh_e0-LN4ytaHEE0cXKmAP-zIchBHi4
The Golden Thread: https://www.youtube.com/watch?v=5B2hmKxBv7E&list=PLejh_e0-LN4yt8M6JTBpqdcEhOjmT41X8
Thank you so much Fr. Peter for all you have done, but especially for being a part of our lives. Pray for us.