Ave Maria Meditations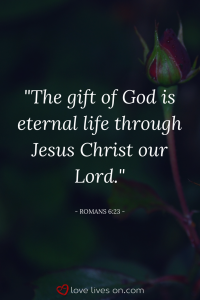 A Prayer from a Faithful Catholic facing Death:
Thank You, Lord, for the beautiful day. Thank you, Lord, for all the blessings, the sunshine, long lovely days being with me. Now I get to go to Heaven and be with You! I'm very thankful for my men, my daughter-in-law, grandchildren, all family and friends: such a happy life, the way it's supposed to be!
I am grateful for all the time I have had. The Lord knows what I need and where I need to go. He loves me so much and is making the perfect time for me to go; it's as it should be. It won't be sad; it is perfect. It will be alright.
Victoria Pasterz
(She passed away on November 9, 2019 and as her husband notes: "This is Vic. She had no fear, no doubt. Cheerful to the last hour." She was a friend of this writer and she had a great devotion to Our Lady of Guadalupe-her birthday was even on December 12th- and to Our Blessed Lord.)