Ave Maria Meditations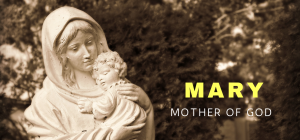 On authentic Mariology:  We must avoid regulating Mary's maternity to the sphere of mere biology; if, therefore, Christ and ecclesia are the hermeneutical center of the scriptural narration of the history of God's saving dealings with man, then and only then is the place fixed where Mary's motherhood becomes theologically significant as the ultimate personal concretization of Church.
At the moment when she pronounces her yes, Mary is Israel in person; she is the Church in person and as a person. She is the personal concretization of the Church because her Fiat make her the bodily Mother of the Lord. But this biological fact is a theological reality, because it realizes the deepest spiritual content of the covenant that God intended to make with Israel. Luke suggests beautifully and harmonizing in 1:45 "Blessed is she who believed" and in 11:28 "Blessed are those who hear the word of God and keep it".
Pope Emeritis Benedict XVI (Benedictus)