Ave Maria Meditations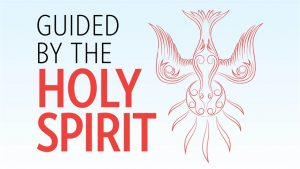 By all means follow the guidance of the Holy Spirit and do not bind yourself to anything which you find a hindrance. Just let yourself "sink into God" when in His presence. Don't try to pray in words but love Him, which, of course, is the highest prayer, and then abandon yourself to His pleasure whether that be consolation or darkness.
In the matter of prayer always try to follow the attraction of the Holy Spirit. Since you find spiritual communions such a help, keep to them. There is no surer means of great grace, since we can repeat these communions a thousand times in the day, and, says Saint Thomas, "get often more grace than by our sacramental ones".
Try to keep our divine Lord company in your heart all day long, thinking of Him within you, a union which will bring you many graces and make His presence much more real.
+Fr. William Doyle, S. J