Ave Maria Meditations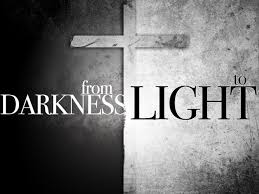 You may say to me, "What can I do when I experience such darkness and blindness of spirit that there doesn't seem to be a thread of light by which I can hang on to hope?"  I'll tell you…. You know that sin can live only in a perverse and evil will. When you know you have a good will, and know you would rather die than actually offend your Creator, then you must let go of your discouragement and walk by the light of the grace hidden within your soul, the grace God has given you in safeguarding your good will. This is the table at which you must eat by being faithful to all your good works.
Answer the devil's discouragement by saying, "If divine grace were not in me, I would have no good will but would be following your tricks and my own evil thoughts. But I trust in our Lord, Jesus Christ, who will keep me safe right up to the end of my life."….
I want you to open the eye of your reason and you will see that knowledge of ourselves makes us humble. We come to such knowledge [precisely] through all the darkness and all the devil's annoyances. And we grow in zeal and in love for God because we see that without God there is no defending ourselves. And we discover God in ourselves by discovering our good and holy will.
So we have seen how we find God in time of darkness, how in bitter things we find sweetness-only through the impassioned, consummate love we conceive and continually discover in this baptism of the blood and of the fire that is the Holy Spirit. This Spirit is our beginning, our rule, our intermediary, and our end. And in this end we are no longer pilgrim travelers in this life but are securely settled in the eternal vision of God, where we receive the fruit of our every effort. So let's run on!…
Let's never avoid or run away from difficulty, but follow our leader, Christ Jesus. I'll say no more. Fly on the wings of deep humility and blazing charity! Keep living in God's holy and tender love.
Saint Catherine of Siena