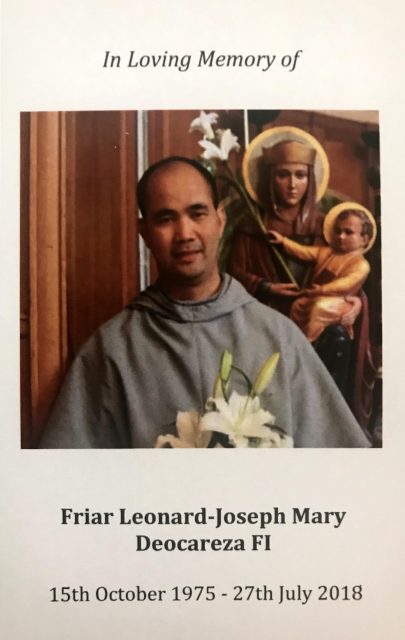 On July 27, 2018 Fra Leonard left this exile for Heaven after a long battle with esophageal cancer at age 42. Since being stationed in England he has resided in our friaries in London, Cornwall and Stoke-on-Trent until our friaries there closed, after which the Conventuals in England generously extended brotherly hospitality to him at their Oxford house.
Fra Leonard's funeral took place in the Conventuals' parish church of St. Anthony of Padua in Mossley Hill, Liverpool and he was buried in their plot in Allerton cemetery. Two FI friars, Fr. Rosario Sammarco and Fra Zeno Sparks, from Italy were able to attend the funeral along with several friars from the Conventuals some of whom were his former confreres in the FI including Fr. Agnellus Murphy who presided and gave the eulogy. Special thanks also goes to the Conventual superiors, Fr. Ciprian Budau and provincial Fr. James McCurry for extending such charity to him during his last years and death.
Fra Leonard was born in 1975, in the Philippines, and entered religious life in the year 1995. He was a very faithful friar, following the schedule, and was very prayerful and diligent in his work. He was an accomplished carpenter and made some beautiful altars and did general friary maintenance and repairs. He had a warm personality and always friendly, a true child of Mary.
He bore the burden and trials of his sickness very patiently until the end. His example inspires us all and he will be greatly missed and fondly remembered by all who knew him. May he find his rich reward in Heaven in the arms of Jesus and Mary.
His cousin was Fr. Gabriel Polo, FI who was also stationed in England for a time but who tragically passed away suddenly in the Philippines because of a heart condition. Here is the tribute video we did for him.
https://www.youtube.com/watch?v=QzwfCaU7jNg
We are working on a tribute video of Fra Leonard based on photos and any video clips we can find of him.
Thanks to Fra Solanus Simms and Fra Zeno Sparks for helping me put this together.
Here are some pictures of him in life and of his funeral.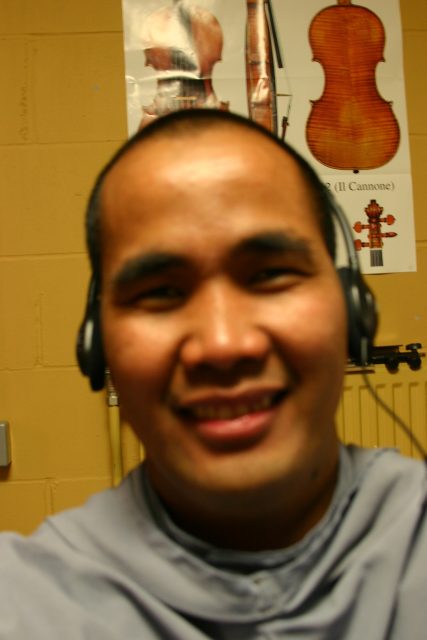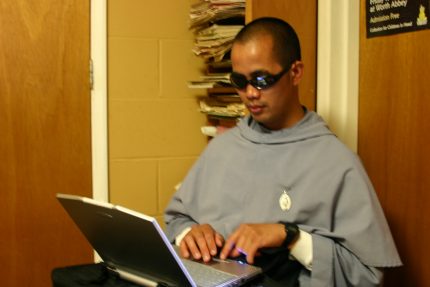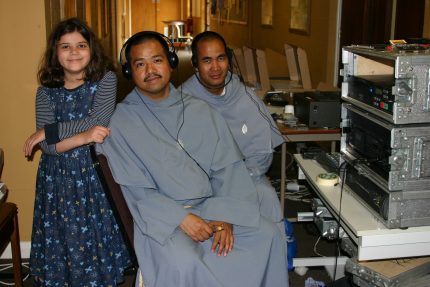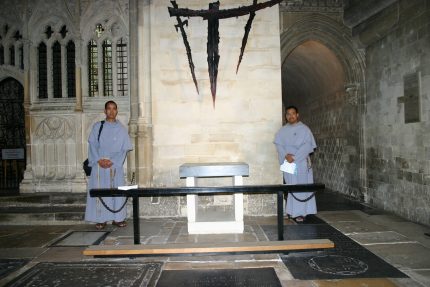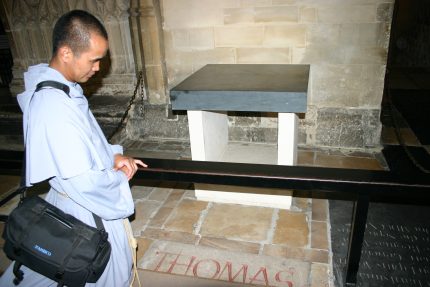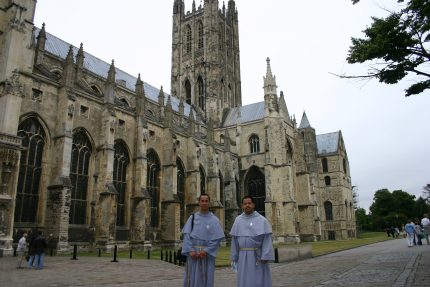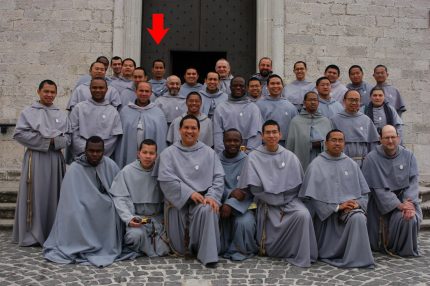 Fra Leonard in Frigento, Italy
Funeral and Burial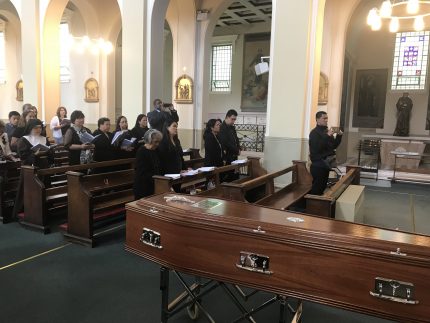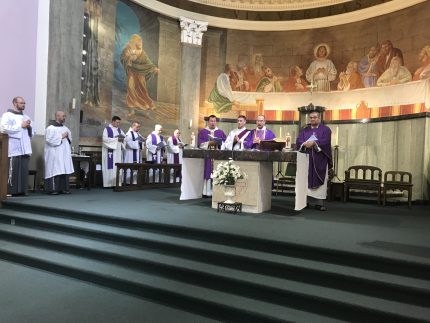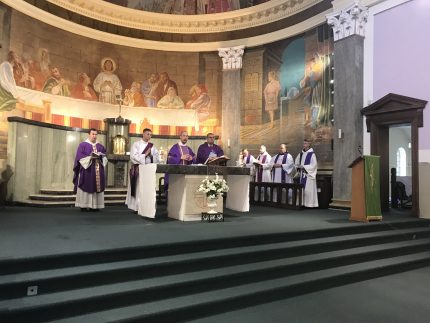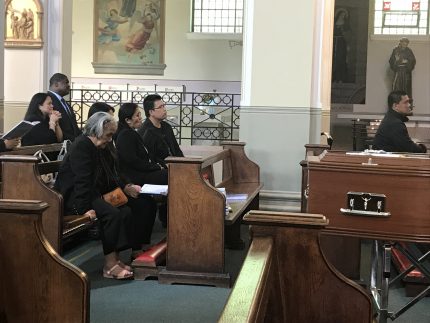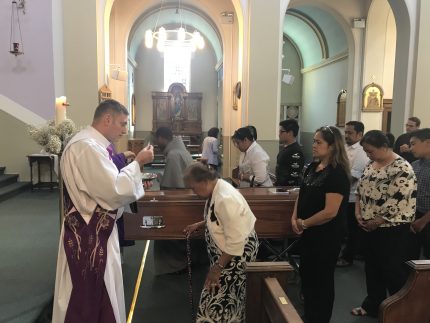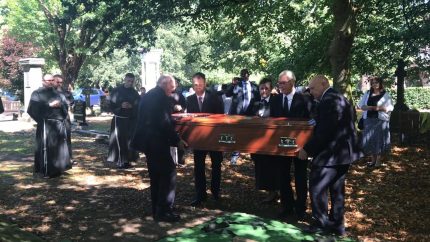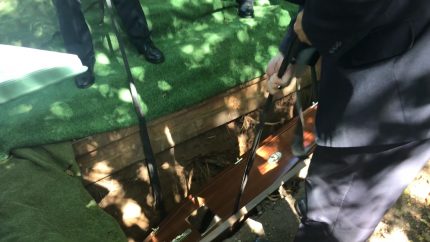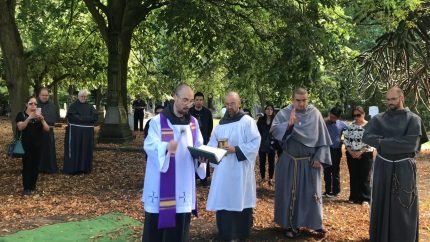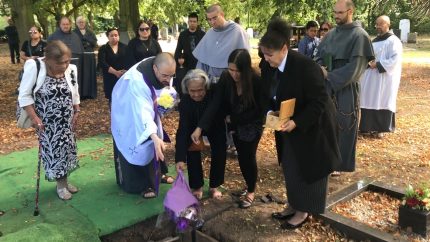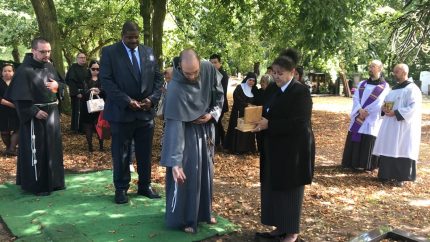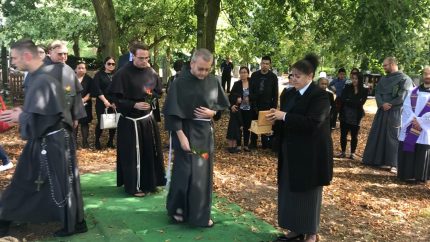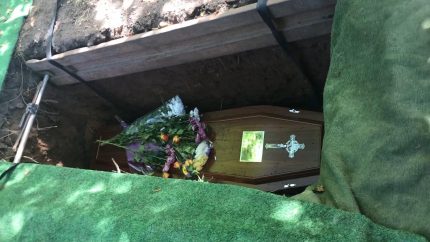 Farewell Fra Leonard. May we meet again.
Ave Maria!