Ave Maria Meditations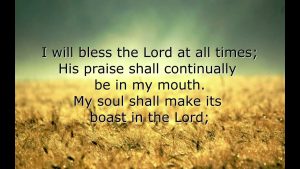 Prayer of Praise and Offering of Love for the Life of the World:
Blessed are You, Magnificent Holy Father of Gentleness and Majesty. Nothing compares to you, the Holy, Almighty One of Israel. Thank you Father for your power—You to whom all things in heaven, on earth and under the earth, do bow and obey. I now see that You alone are worthy, O God. I praise you and worship you with holy hands, night and day in the temple with Simeon. Yahweh, the Holy One of Israel, how sweet are you to me who cries "God alone!" Kyrie Eleison.
I adore you profoundly in the Sacred Heart of Jesus, all aflame with the Holy Spirit. I pierced the meek and mild heart of your Son Jesus by my many sins. I repent heartily of my sins and those of the whole world. Victorious Lion of Judah, as your child, I ask you for these fruits of the Resurrection: Trust, purity, peace and wonder. Tenderly may our charity cover a multitude of sins of rage and fear growing in the world today, present in the darkness of my heart, too. Heal this land, for we know not what we do. Jesus, Your Church shows that Love is the Triumph of the cross when the world thinks it has won. Let us lose ourselves for Love, ever more sincerely and joyfully, even with growing persecutions against your littlest ones. I adore you Jesus, Adonai, my Lord and my God! Let every cell in my body speak of your wounds—once in your pain and tears—now in the Eucharistic host silent as a lamb before its shearers, forgotten, dropped and sacrileged these nights.
I offer you my life with yours. I give you everything and I thank you for everything. I want to bring many souls to you. I want to love you recklessly. I want to be free and lose myself fumbling after Love. Please turn my rights, blaming and rage into gift and levity. O radiant Holy Spirit let me drown in the silent torrent of your love. Your lightnings light up the world. The earth sees and trembles. Please bless my Memory and my memories; purify my imagination. One word from You will disperse a million demons and restore the wasted years. So, I give my life for your glory in the renewal of the Liturgy, and the rescue of all lives on earth, in purgatory and for the unborn, the frozen and the trafficked. Deliver us, and atone for our sins, for Your Name's sake!
Mary Immaculata, my Mother, you are so beautiful and strong. Help me to keep and to remember. Cover me in your smile so that my justice may become God's mercy. Let this, your prince's prayer remain in our heart today, so we may worship the Living God—Father, Son and Holy Spirit, with many angels, numbering myriads of myriads, today and forever, crying: Oh, the depth of the riches and wisdom and knowledge of God! How unsearchable are His judgments and how untraceable His paths! Worthy are you, our Lord and God, to receive glory and honor and power, for you created all things, and by your will they existed and were created.  Amen.
Fr. David Nix