Ave Maria Meditations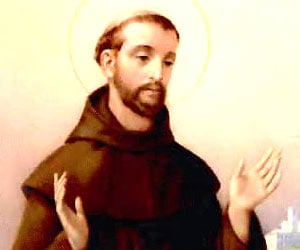 Where there is love and wisdom, there is neither fear nor ignorance.
Where there is patience and humility, there is neither anger nor vexation.
Where there is poverty with joy, there is neither greed nor avarice.
Where there is peace and meditation, there is neither anxiety nor doubt.
Where the fear of the Lord stands guard, there the enemy finds no entry.
Where there is mercy and moderation, there is neither indulgence nor harshness.
Blessed is the servant who stores the favors that God has shown him as treasure in heaven and has no wish to disclose them to others in the hope of some advantage, for the Most High will reveal divine workings to whomever the Most High pleases.
Blessed is the servant who keeps the secrets of the Lord locked away in the heart. For whatever a man is in the sight of God, that he is and no more. 
St. Francis of Assisi