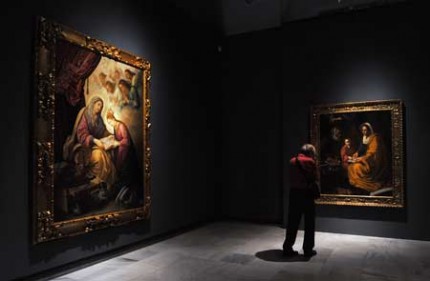 SEVILLE, Spain–An oil painting attributed to 17th-century Spanish master Diego Velazquez, found languishing in a back room of Yale University, has been returned to Spain for an exhibition in Valazquez's hometown Seville.
The large painting, "The Education of the Virgin Mary," has been on show since Wednesday at the Santa Clara arts centre as part of a show of the painter's early works made when he still lived in the southern Spanish city.
The painting, which portrays St Anne teaching the Virgin Mary to read, is dated 1616 when Velazquez was just 17.
via Early Velazquez oil painting returns to Spain for exhibition – The China Post.