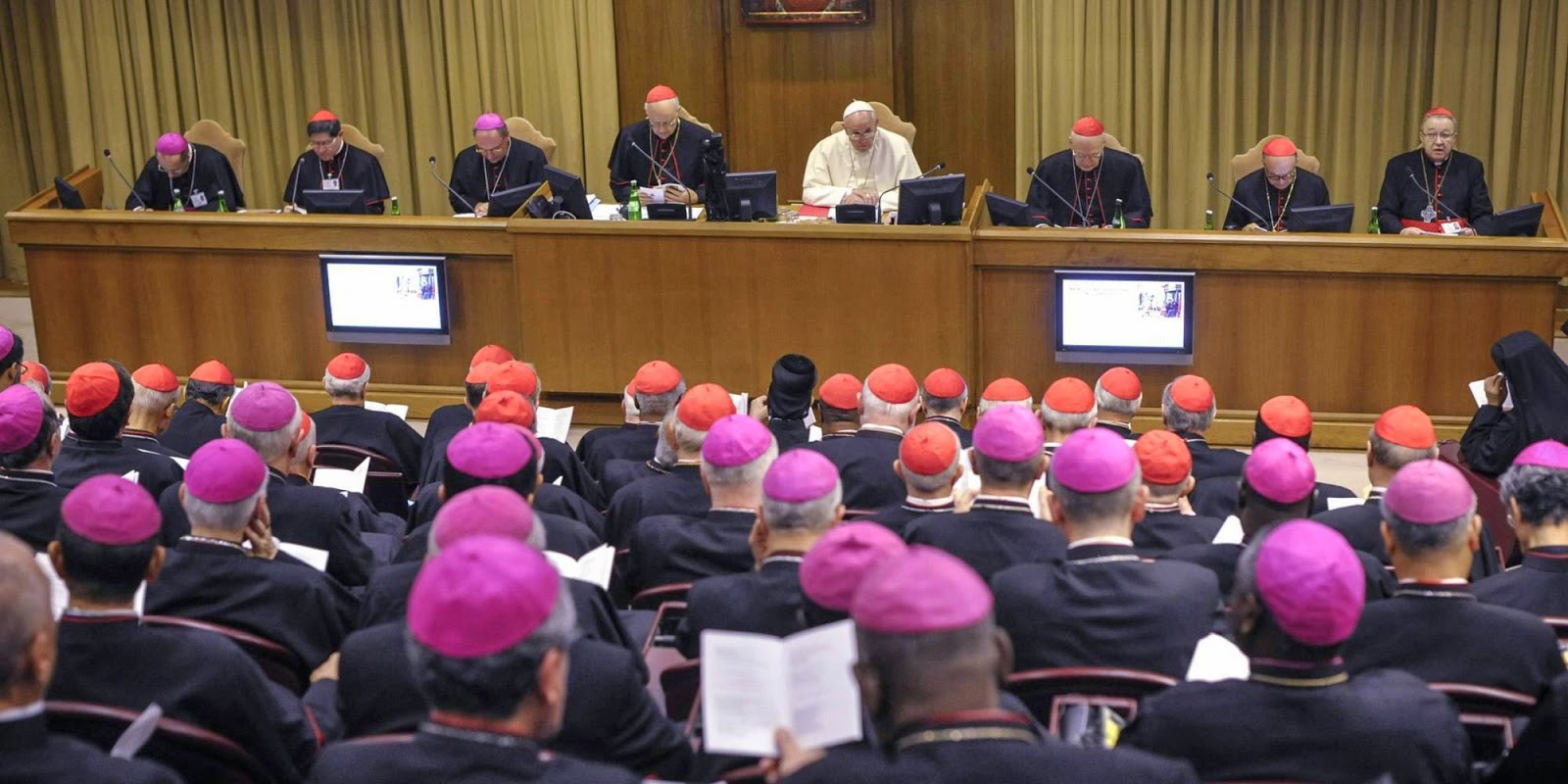 At the close of a truly extraordinary, sometimes explosive fortnight, here below is the English text of the just-released final message of the Synod, said to have been approved by a "wide majority" (later said to be 158 of 174 voting members).
Alongside the following text, the 174 Synod Fathers are slated to vote later today on a considerably more extensive final report summarizing the discussions, the publication of which rests in the judgment of the body's president – the Pope.
via Whispers in the Loggia: To Every Family, "We Stand At the Door and Knock" – The Synod's Last Word.