Ave Maria Meditations
"Men of Galilee, why do you stand looking into heaven? This Jesus, who was taken up from you into heaven, will come in the same way as you saw him go into heaven." (Acts 1:11)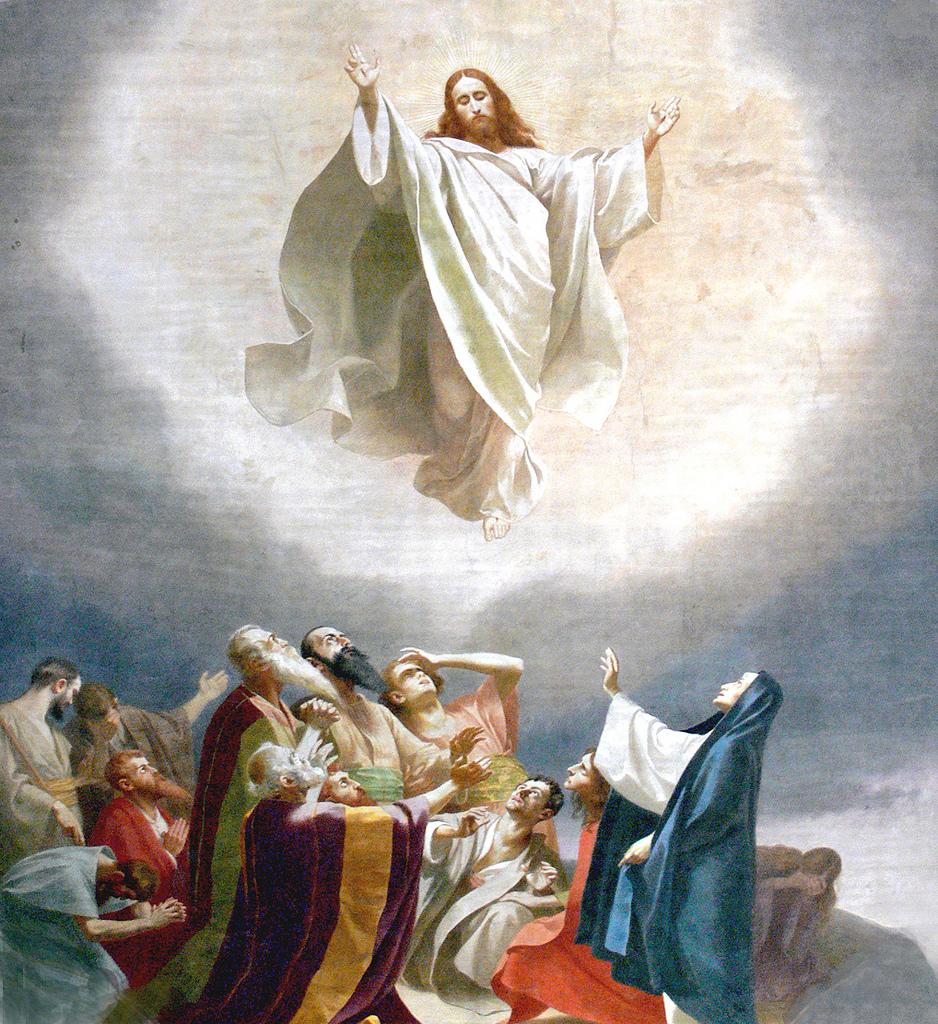 Our present meditation and reflection is on the Second Glorious Mystery, the Ascension of Our Lord from earth to Heaven. With this, the Second Glorious Mystery, we complete our reflections on Christ's sensibly perceptible stay on earth. When God became Man He began His earthly and, I qualify, sensibly perceptible Presence when He was conceived by Mary at Nazareth.
As we begin this meditation, I cannot exaggerate the importance of realizing that for thirty some years God became Man and was on earth visibly, sensibly perceptible – that since the Ascension God become Man, I repeat become Man, is indeed in Heaven at the Right hand of His heavenly Father, but He is also and that word also is at the heart of our Catholic Faith – He is also on the earth in the Holy Eucharist. Christ then completed this earthly and I then repeat visibly perceptible stay, He completed this kind of earthly stay on Ascension Thursday forty days after Easter.
Jesus Christ Is Alive and Present on Earth
We're still on the introduction. It is also critically important to stress that once Christ rose from the dead, Jesus Christ remains Jesus Christ. The only difference and the only limitation is on our side. He did, indeed, ascend to Heaven but I repeat and it is no mere verbal repetition; the Catholic Church is only, underline the adverb, only as strong as her bishops, priests, religious and the laity believe that Jesus Christ is alive and is present on earth, True God and True Man, in the Blessed Sacrament of the Altar.
But that the same identical Jesus Christ – shall we say also, let's drop the word also – is present in Heaven. In Heaven He is seen by the angels and saints. On earth, He is seen only with the eyes of Faith, but objectively, really It is the same Jesus in Heaven since His Ascension and on earth in the Eucharist.
+ the Servant of God, Fr. John A. Hardon, SJ