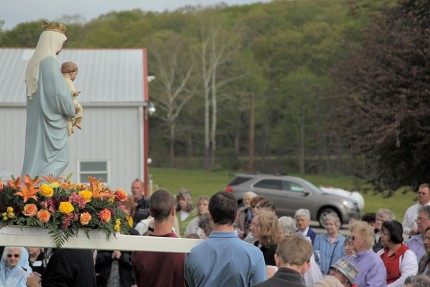 Ave Maria!
Saturday, May 4th was the semiannual Marian Day at the Mother of the Redeemer Farm in Bloomington Indiana.  About 100 people with 29 pilgrims coming from South Bend, Indiana, came to join the friars for the Marian Day which included an outdoor rosary procession and May Crowning.  Father Ignatius Manfredonia gave two conferences on Our Lady's Faith and the Year of the Faith.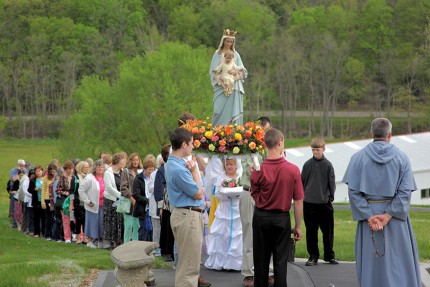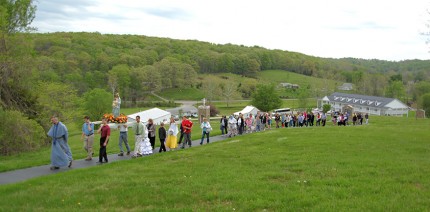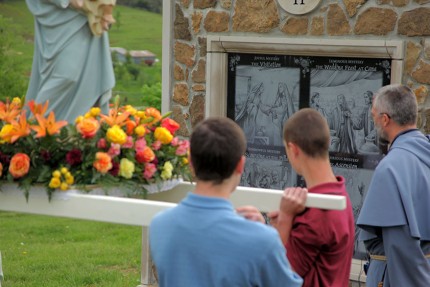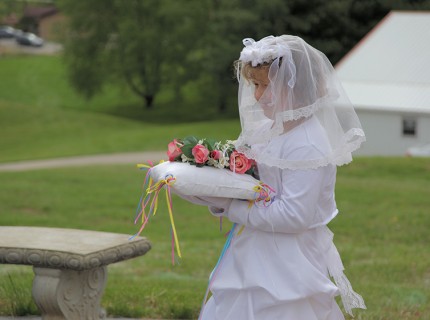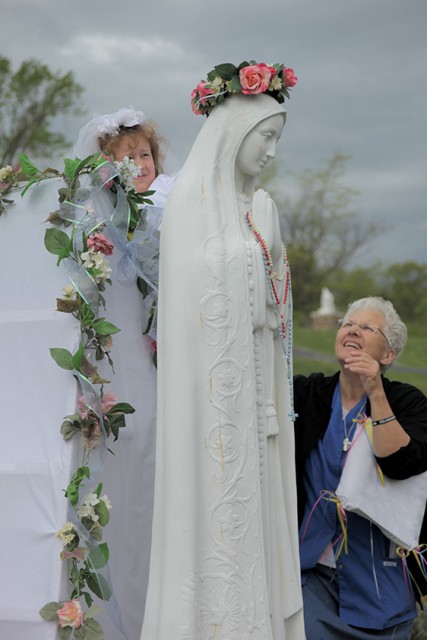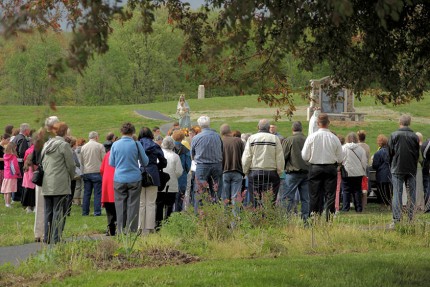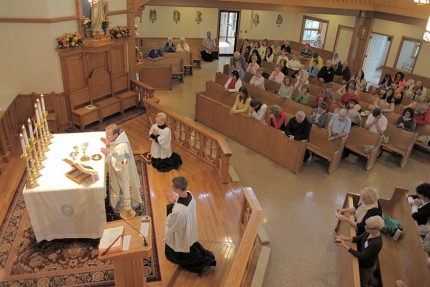 Fr. Ignatius Manfredonia offering Holy Mass in the Sacred Heart Chapel at the top of the hill. Here too is where he gave his two talks on our Lady's faith and the "Year of Faith".
Schedule of Marian Day
9:00 to 9:50 AM Confessions
10:00 AM Welcome followed by Rosary Procession and May Crowning
10:45 to 11:45 AM Conference
12:00 Noon — Holy Mass
1:15 PM to 2:15 PM Lunch2:30 PM to 3:20 PM Conference
3:30 to 4:30 PM Holy Hour–Exposition & Adoration of Blessed Sacrament, Vespers and Benediction.
4:30 PM Day of Prayer ends
For more information call 812-825-4642 Ext. 1 or Email us at marianoasis@bluemarble.net
Mother of the Redeemer Retreat Center 8220 West State Road 48
Bloomington IN 47404