Ave Maria!
The AirMaria.com crew recently travelled to Amsterdam to film the "Vrouwe van Alle Volkeren" (The Lady of All Nations) prayer day held on Pentecost Sunday, May 27th 2012.
On our way to Amsterdam we met these members of a new Franciscan Community in Nijmegen, the Netherlands (the birth place of St Peter Canisius).
Friar Augustine took a wrong turn at a rotary and then while trying to get back on course drove the wrong way up a one-way street. On coming to the end of the one-way street there was no traffic light for traffic leaving that way so he waited for the bicycle green light (in the Netherlands, which has more bicycles than people [go figure!] they have traffic lights which alternate for cars, buses, bicycles, and pedestrians), and then while getting back into the traffic we spotted these Franciscans in a sea of bicyclists. We followed them a couple of hundred yards up the street and then hailed them over for a chat.
Broeder Jelle (Brother Grabriel) and Zuster Veronika (Sister Veronica) are two of the three members of this new Franciscan Community called "Franciscus' Broeders en Zusters" (Francis' Brothers and Sisters) – the third member of the community got separated from his brethren shortly before we spotted them. Brother Gabriel is the founder of the community, having previously been a first order Franciscan and getting permission from his superiors to leave and start this new order. He wanted to start a Franciscan order which lives a more radical form of poverty and is much more available to go out into the streets and meet the people where they are at. We wish him and his new community all the best. Their website is:
http://www.franciscus-broedersenzusters.info/
St Maximilian Kolbe honored by having a street named after him in the German town of Kranenburg. The German "Straße" means "Street" in English, the "ß" being a long s like double s.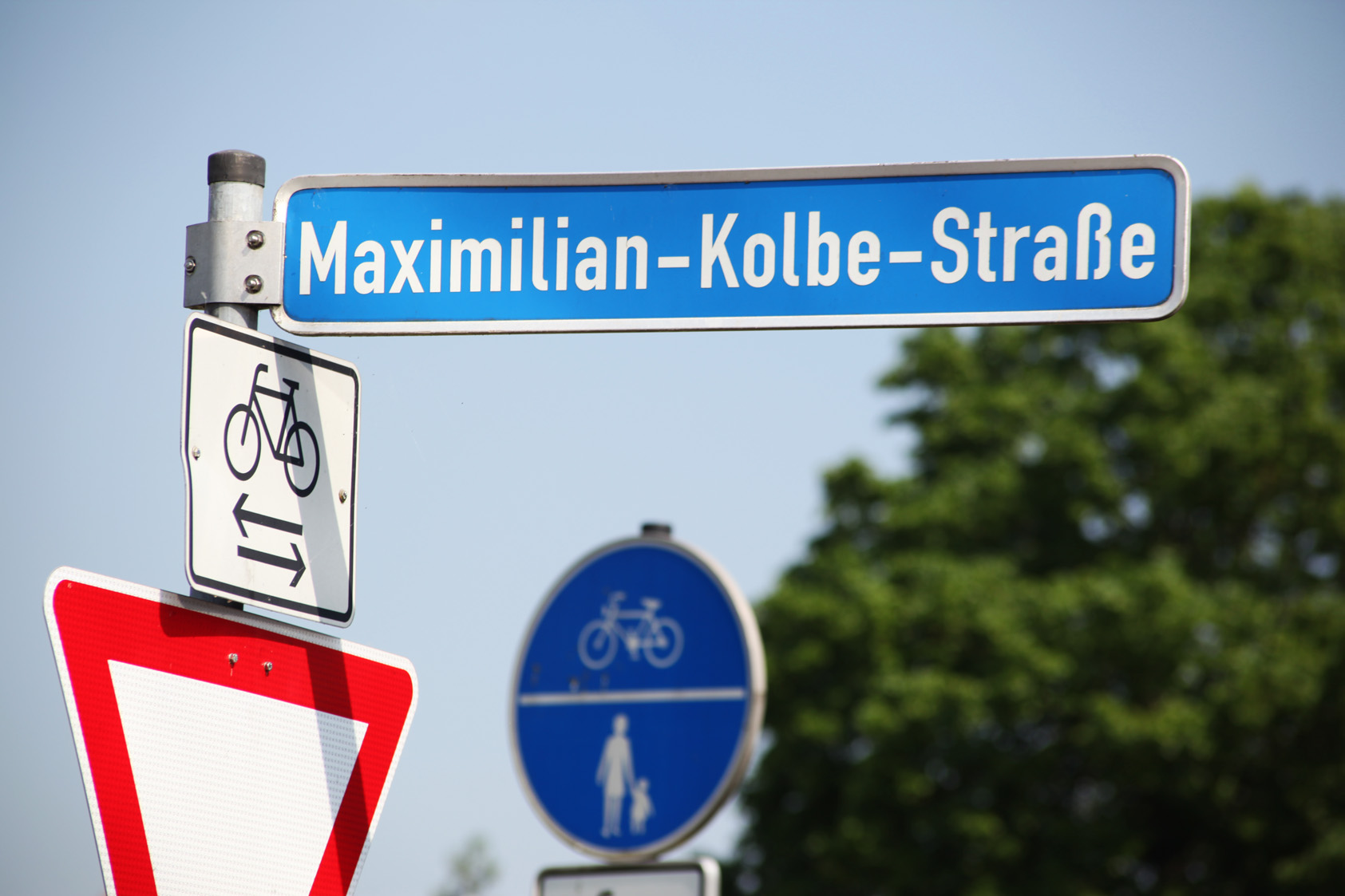 A beautiful statue of Our Lady in the Church at Kranenburg.
A war memorial to the German deceased of the two world wars in Kranenburg. Notice Jesus is suspended on a Tau Crucifix.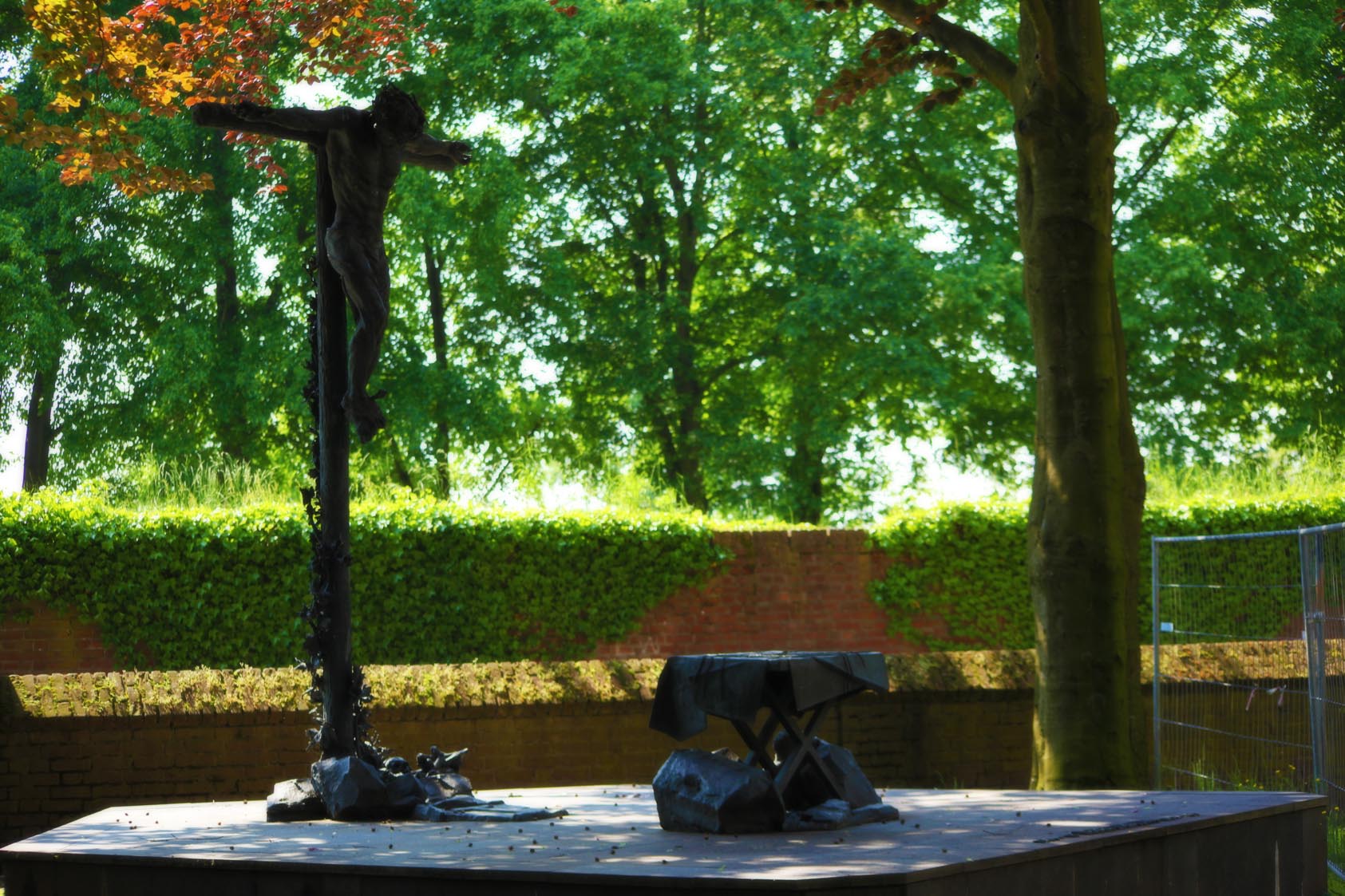 The bones of Adam at the base of the Crucifix – tradition (that's tradition with a small 't') has it that the Crucifix was planted in the spot where Adam was buried, hence on many older style Crucifixes you'll see the skull and crossbones at the base of the Crucifix.