CAR ACCIDENT
AirMaria is on the road in New Jersey. As we were heading southbound on the Garden State Parkway, two cars ahead of us collided, causing one car to go airborne before our eyes. One women crawled about 12ft away from her car and was in great pain. She had a rosary around her neck and one hanging in her car. Fr. Angelo gave her absolution.
FRIARY IN NEWARK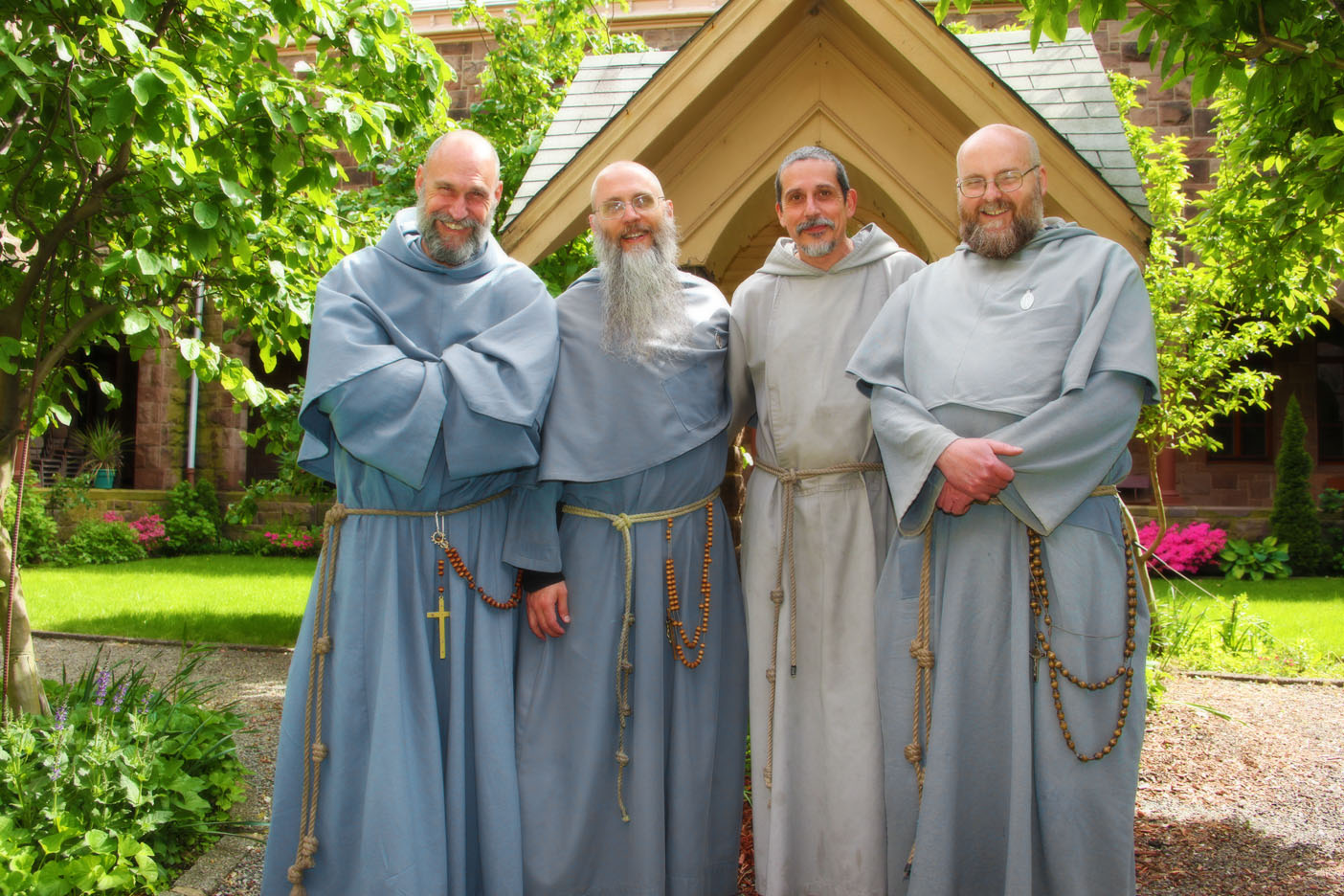 (L to R) Friar Augustine FI, Fr. Angelo FI, Fr. Glen CFR, Friar Roderic FI
Fr. Glen as always, told us to make ourselves at home so we cooked up some left-overs (rice and ham).
NEW GROTTO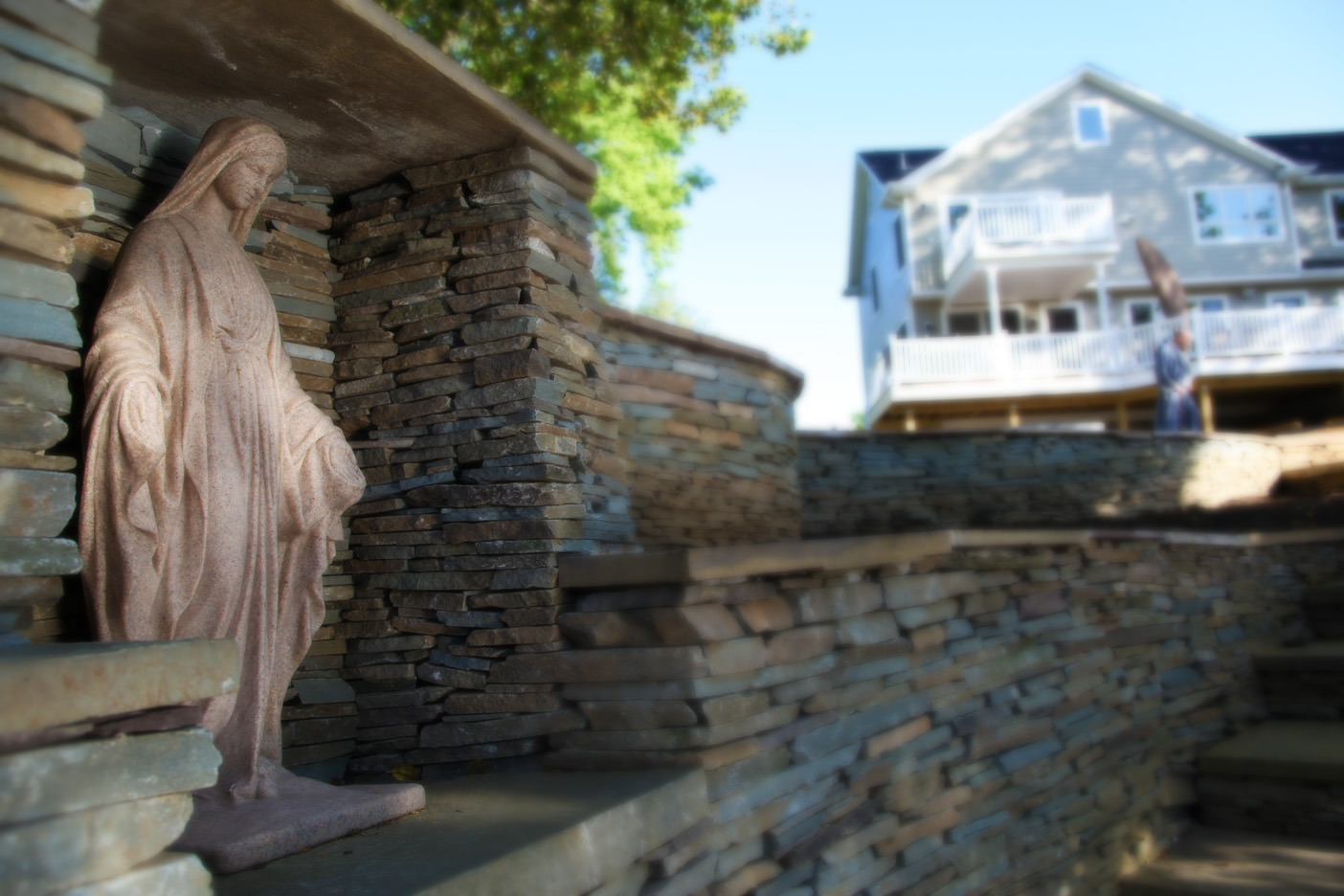 A new grotto that Fr. Angelo will be blessing. Brian and Sue Mackewich (owners of grotto) have been good friends of ours for nearly 20yrs and have taught us much about media.