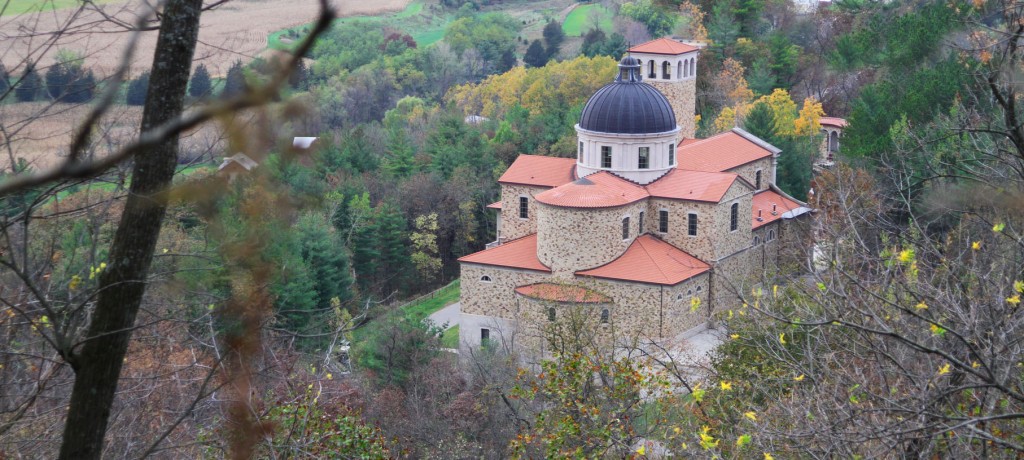 A view from rim of bluffs above the shrine and friary in La Crosse, WI.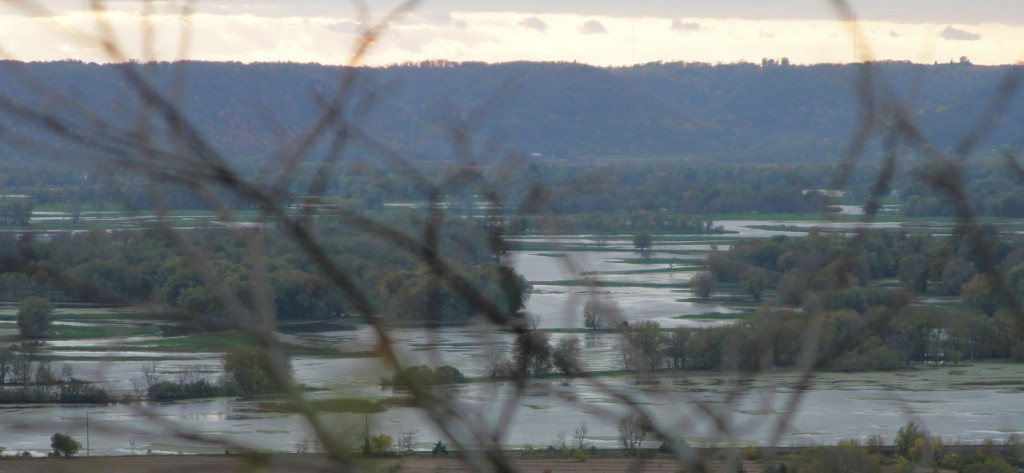 The messy Mississippi.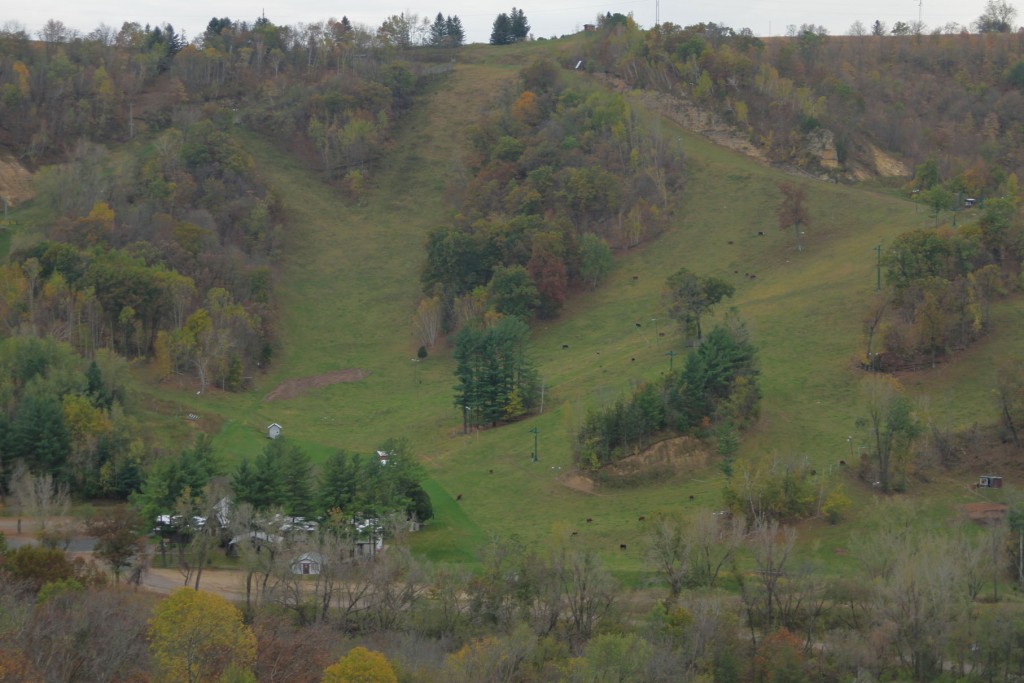 Some of what's on the opposite side of the bluff away from the shrine, is a place where some of the locals ski, snowboard, and probably sled.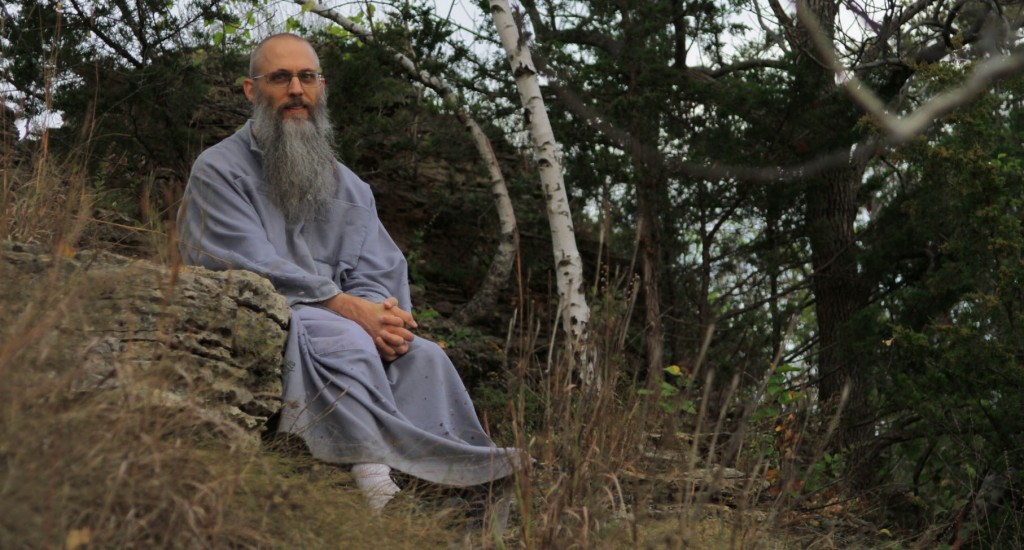 Fr. Angelo facing the direction of the "ski slope".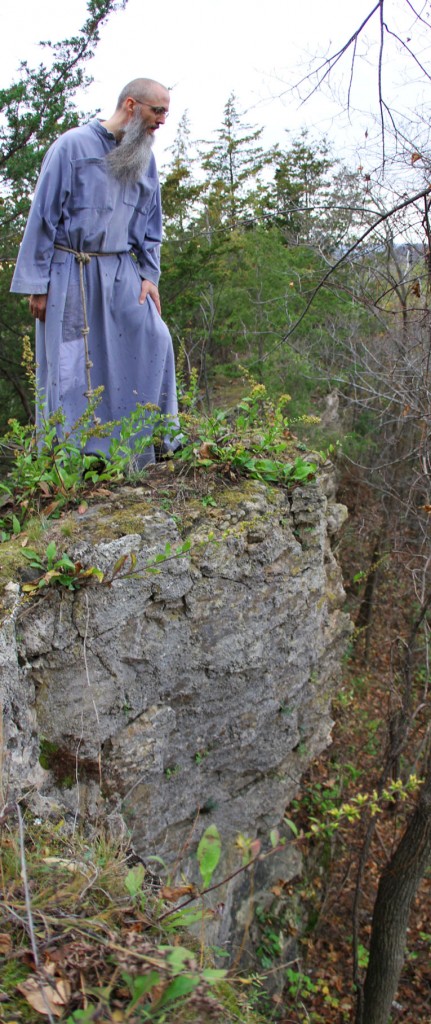 About a 20 foot drop.