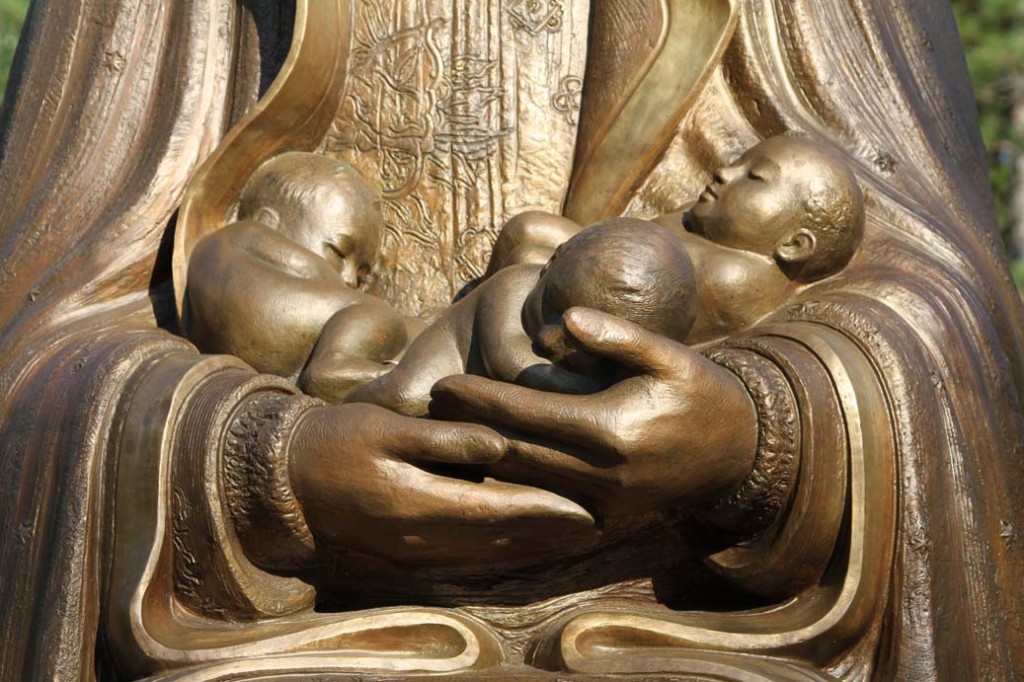 …nothing should frighten or grieve you. Let not your heart be disturbed…Am I not here, who is your Mother? Are you not under my protection? Am I not your health? Are you not happily within my fold? What else do you wish? Do not grieve nor be disturbed by anything…
SEE BELOW FOR MORE PHOTOS!
Here are a few shots of the beautiful pro-life statue of our Lady of Guadalupe.