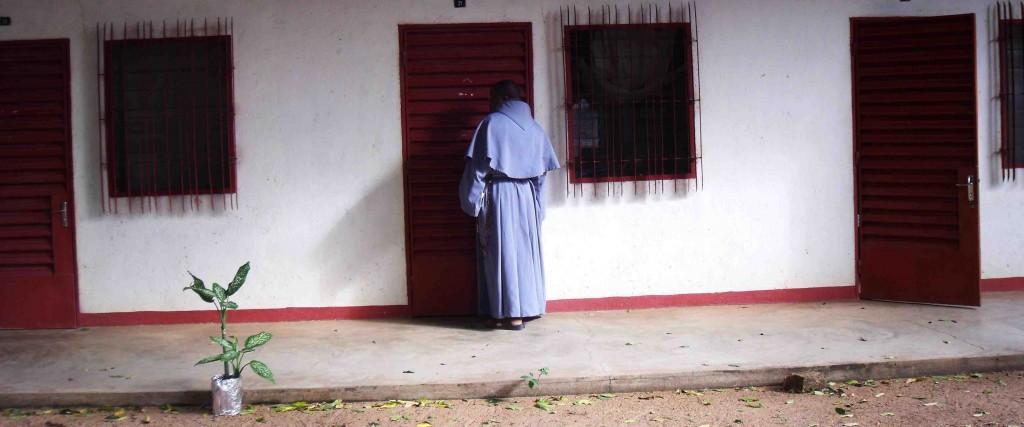 Notice the lion proof bars over the windows.
While I was in England, Fr. Alfonso gave me a few photos from the friars in Africa, and it wasn't until I got back to America that I took a look at them. So you'll have to forgive me for not having anything to write about the pictures.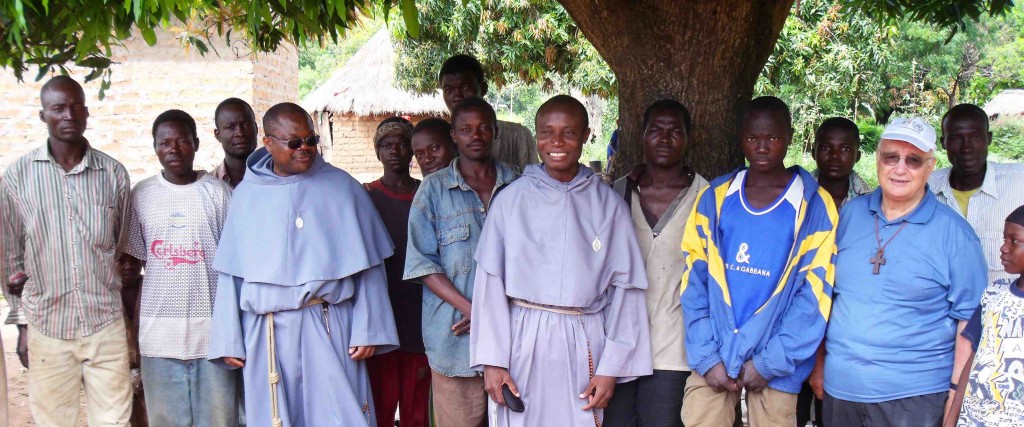 Two friars and 13 other people.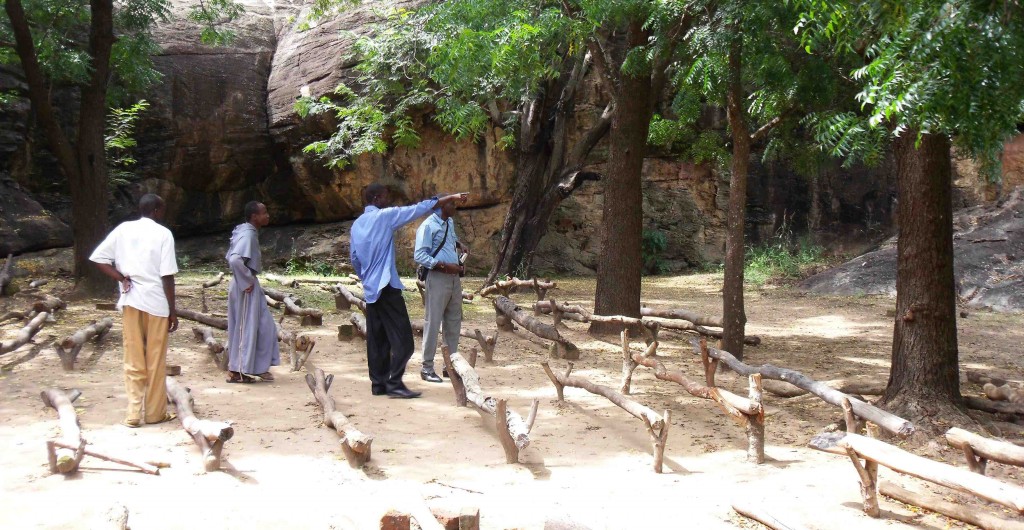 I don't think these pews would pass inspection.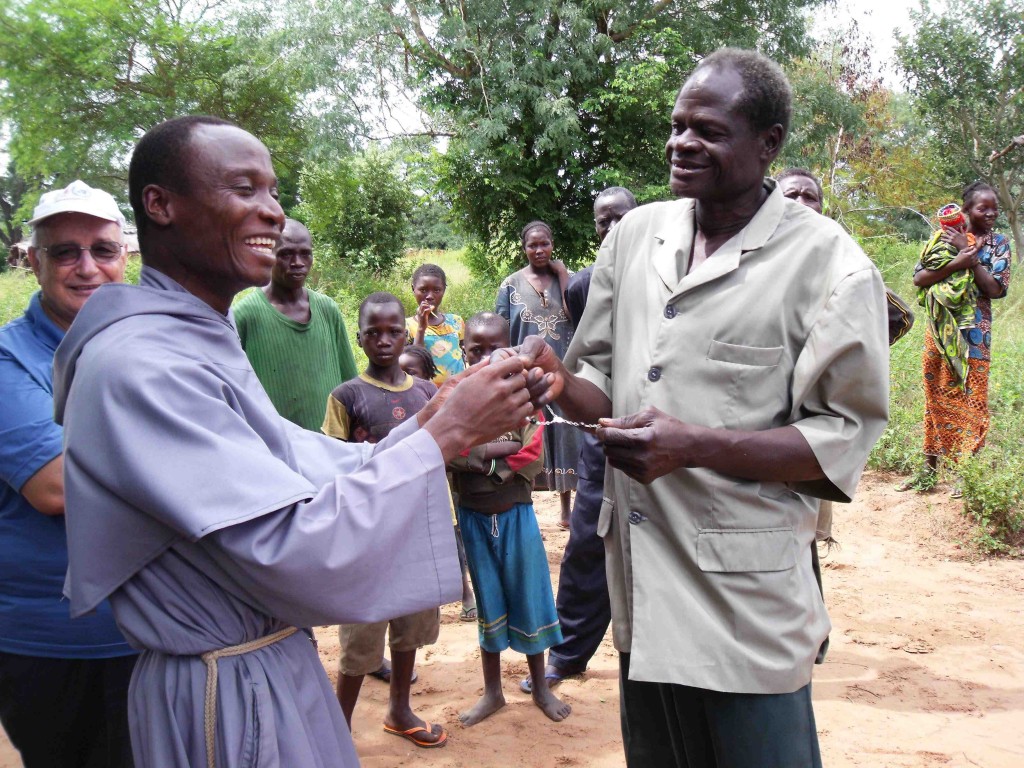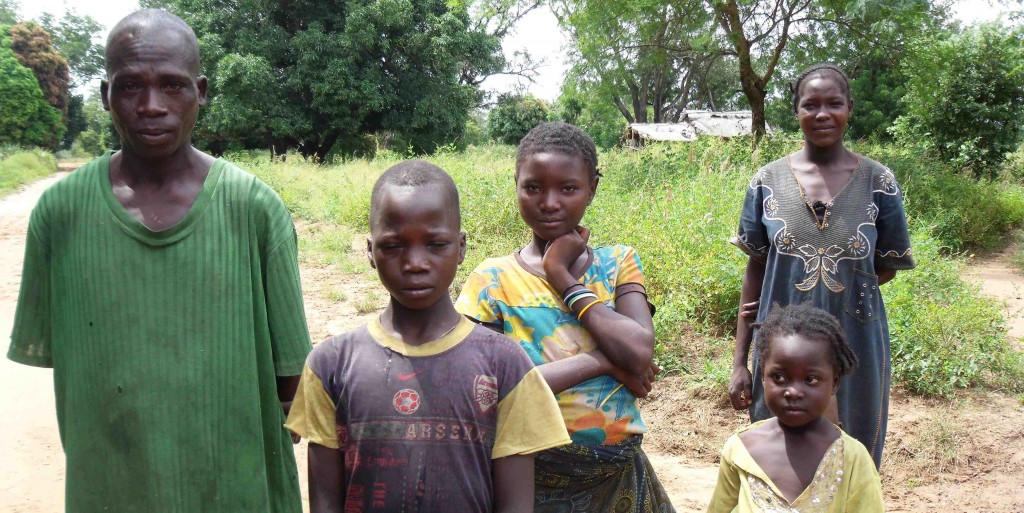 Some images speak for themselves.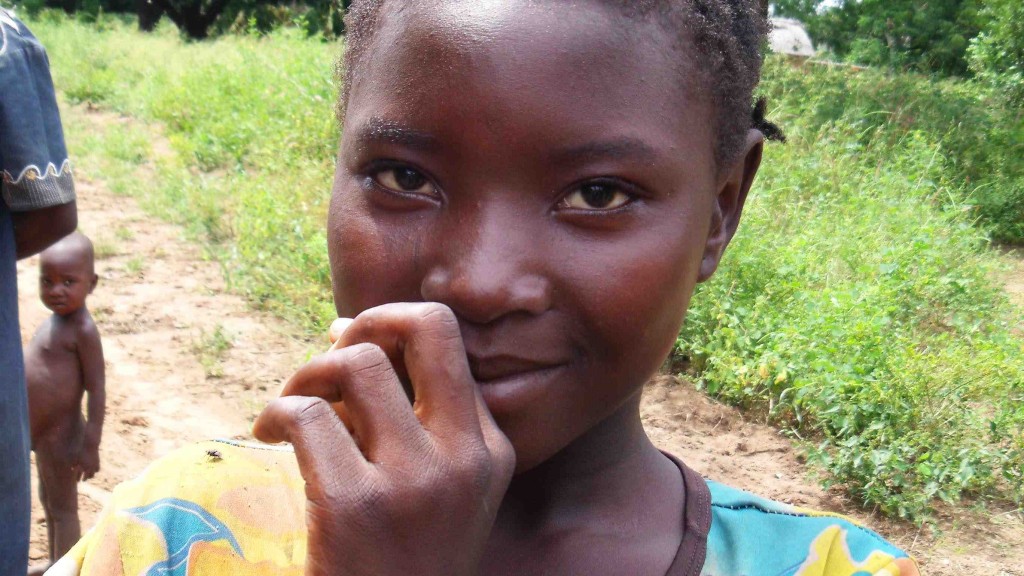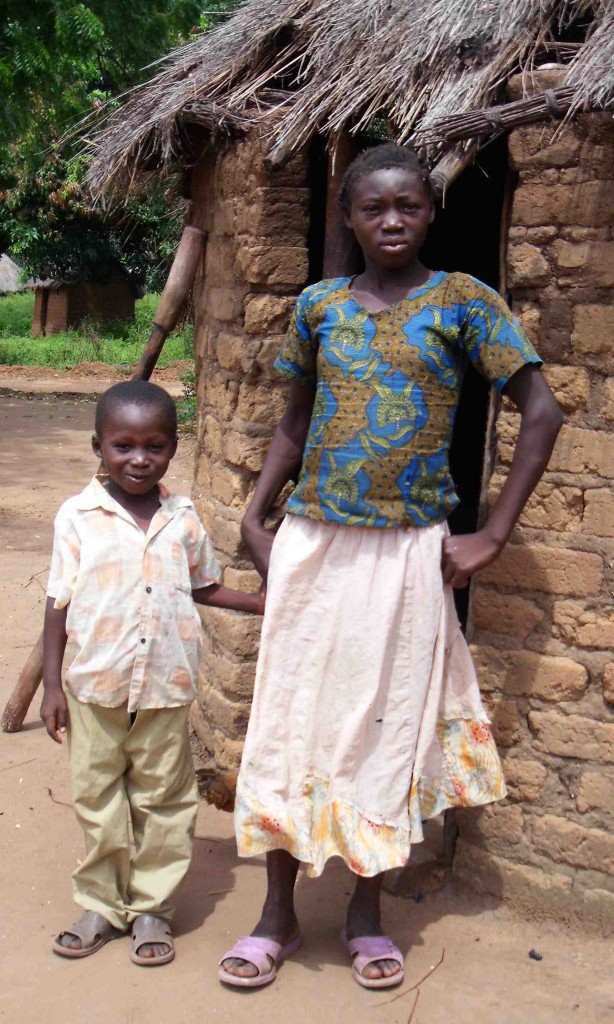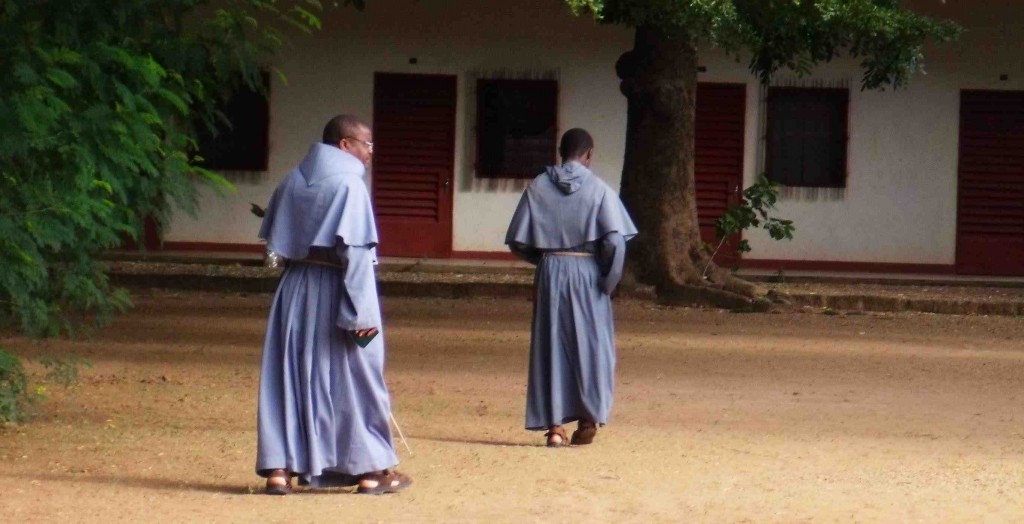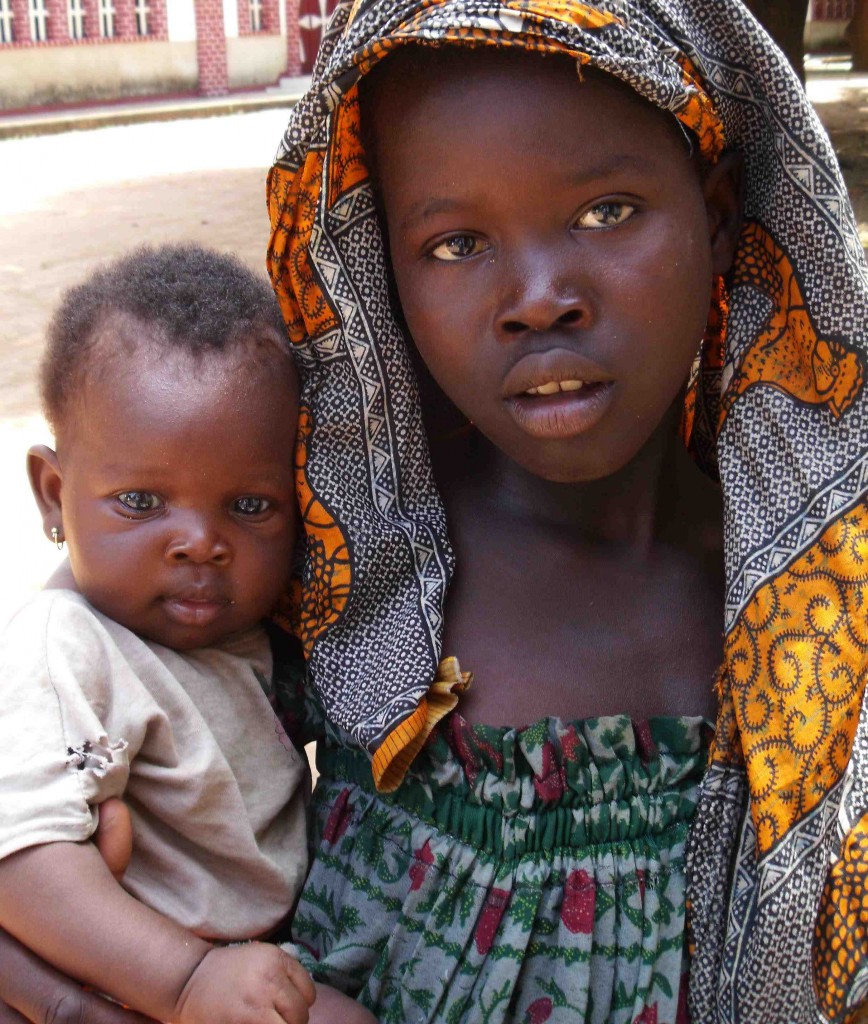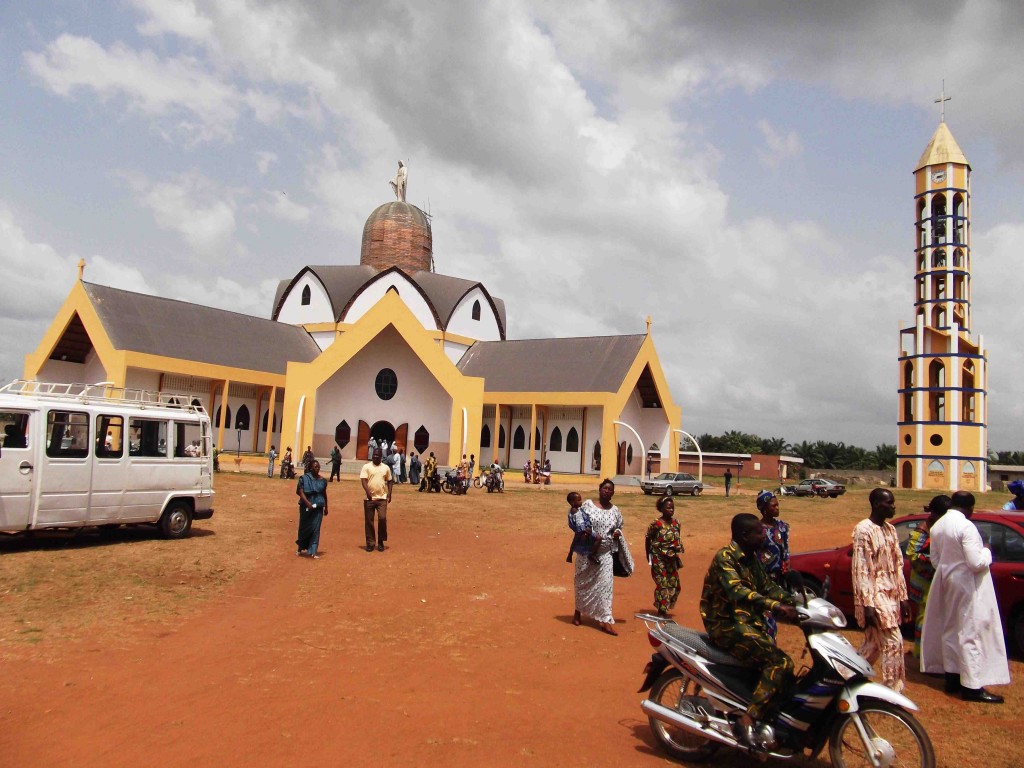 Marian Shrine in honor of Our Lady Co-Redemptrix by the friars.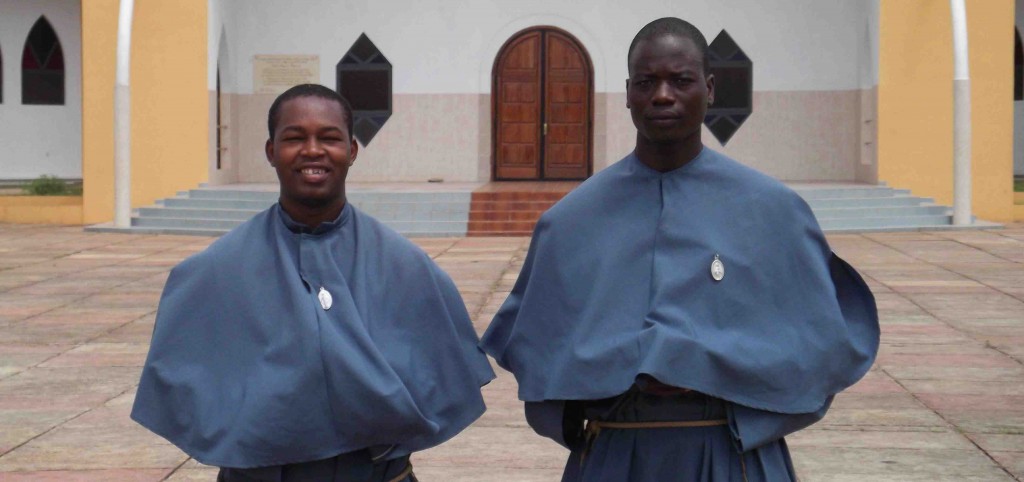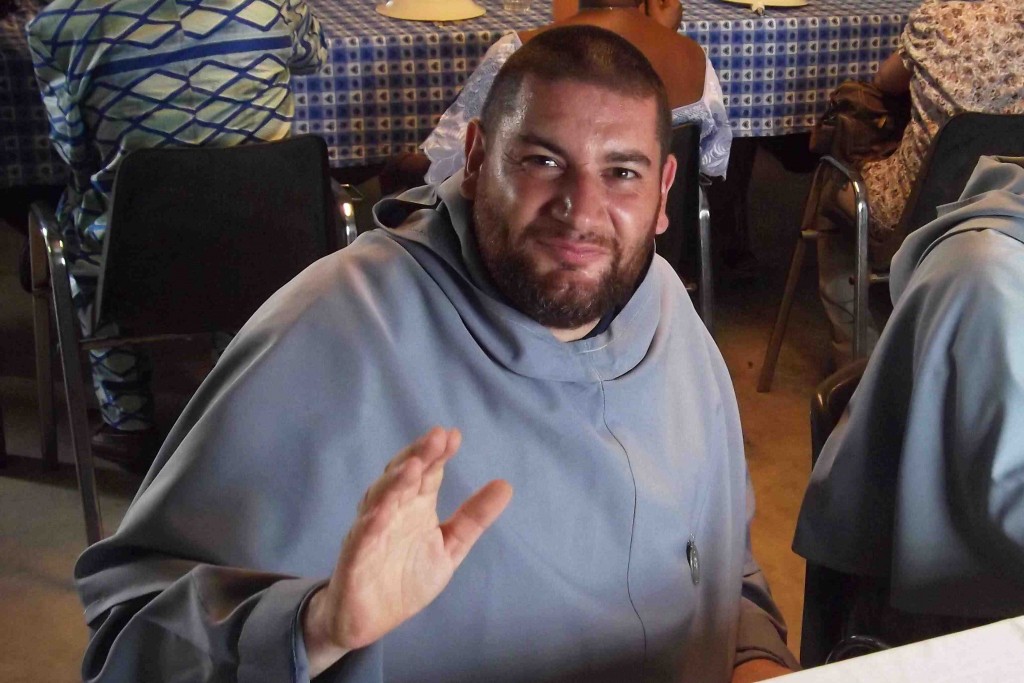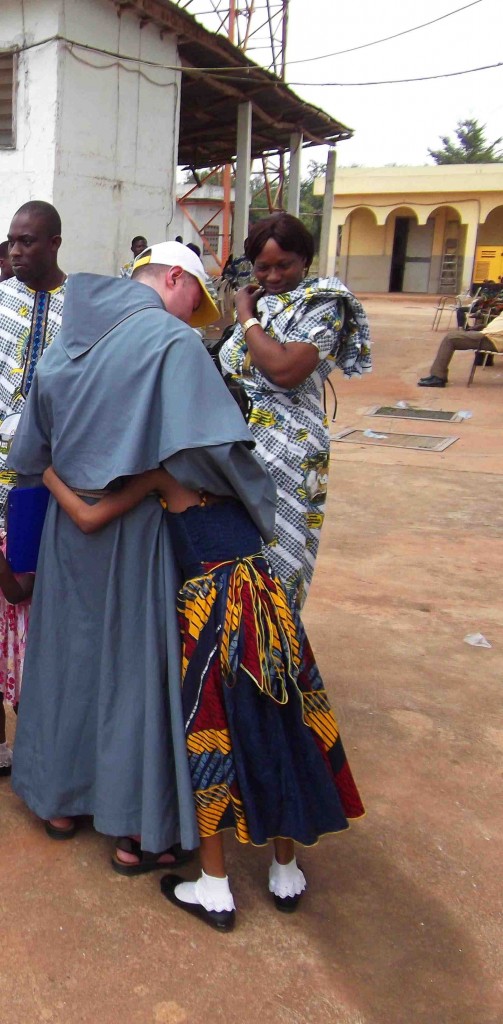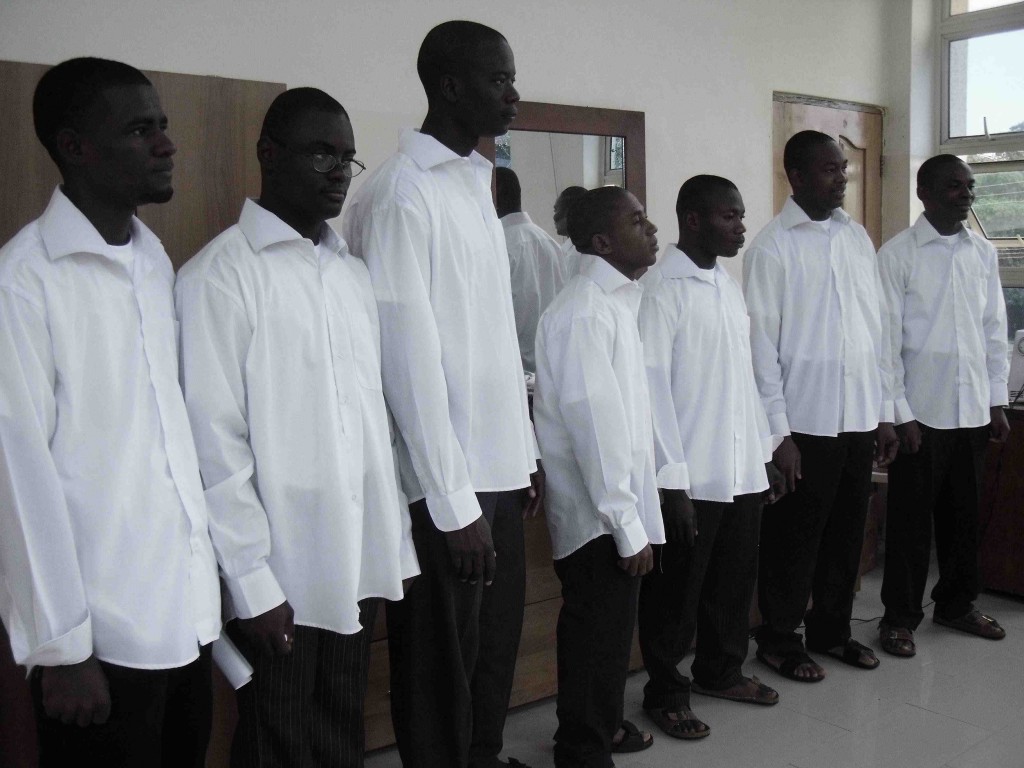 These postulants are moments away from becoming novices. The small one in the middle looks a little nervous.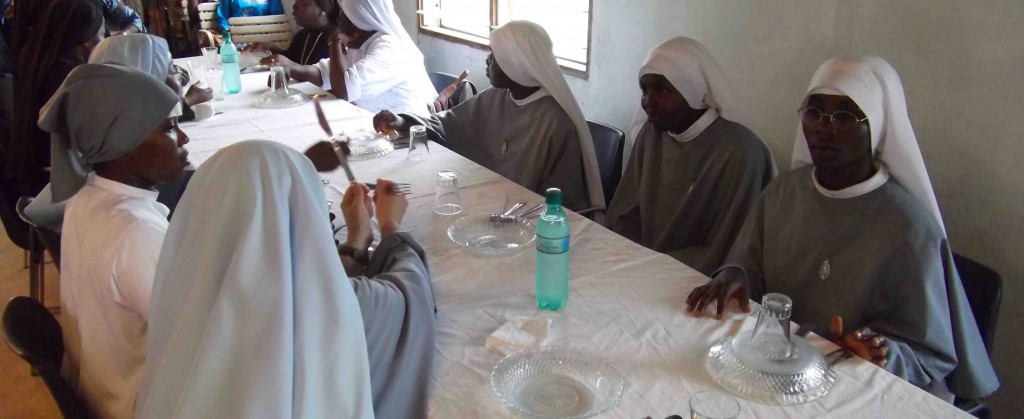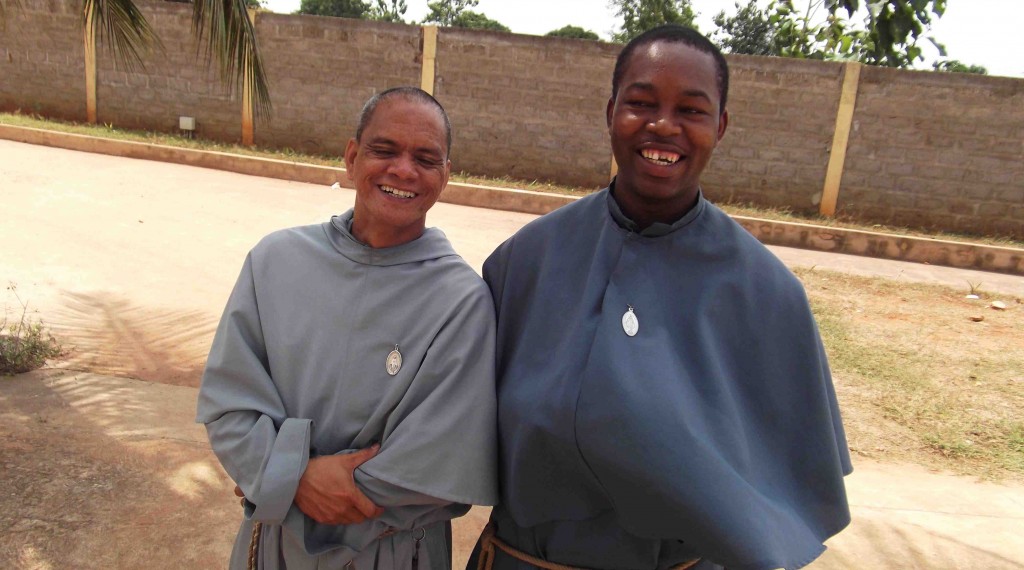 Ave Maria!