Ave Maria!
Our recently completed feature length film on the life of Bl. John Duns Scotus has been selected as the official movie of the upcoming World Youth Day in Madrid Aug 16-21 2011. Our Italian friars just watched the whole film for the first time as an institute on Sunday, Dec 26. Below is a special poster we made for the occasion complete with the Madrid WYD (JMJ) logo. A rough trailer can be seen here. The DVD should be available with English subtitles in early 2011. We will keep you posted.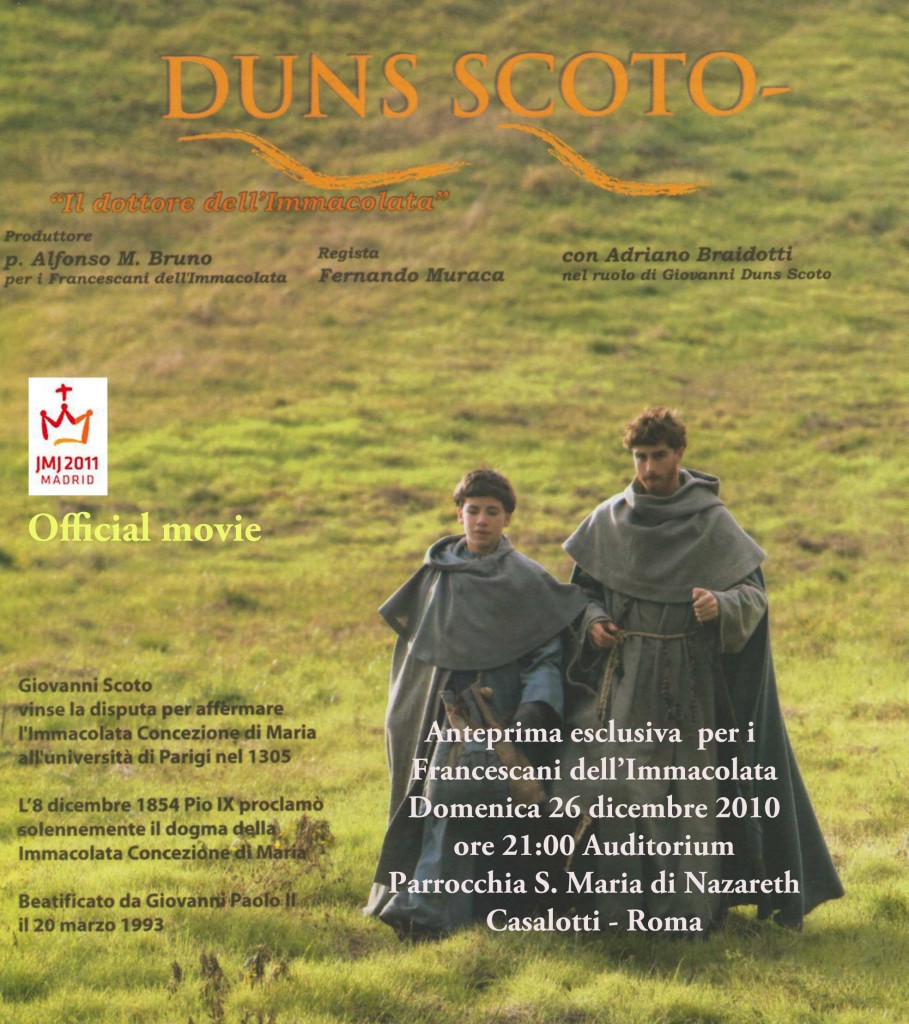 The translation of the poster is as follows
Duns Scotus
The Doctor of the Immaculate
Producer: Fr. Alfonso M. Bruno, FI
Director: Fernando Muraca
With Adriano Braidotti as John Duns Scotus
Official Movie of the Madrid World Youth Day 2011
John Duns Scotus successfully defends Mary's Immaculate Conception in the dispute at the University of Paris in 1305
December 8th 1854 Pope Pius the IX solemnly proclaims the dogma of the Immaculate Conception of Mary
Beatified by John Paul II on March 2oth, 1993
Exclusive preview for the Franciscans of the Immaculate on Sunday, December 26, 2010 at 9pm in the auditorium of St. Mary of Nazareth Parish, Casalotti, Rome
Ave Maria!