Ave Maria! Quite a story by Fr. Zuhlsdorf on the intercession of Juan Diego, the very Marian saint of the Americas.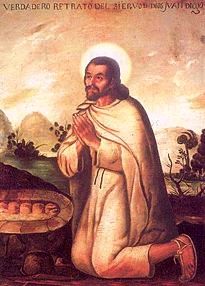 Yesterday's feast got me thinking about St. Juan Diego, of Our Lady of Guadalupe fame.
Under normal circumstances, for a beatification there must be a miracle which has been rigorously studied and approved by the Congregation for Causes and Saints accepted by the Holy Father. In the case of Juan Diego, John Paul II decided to beatify him without the approved miracle. He had been declared Venerable in 1987.
There was a miracle for his canonization, however. And it is quite a story.
via St. Juan Diego's miracle | Fr. Z's Blog – What Does The Prayer Really Say?.