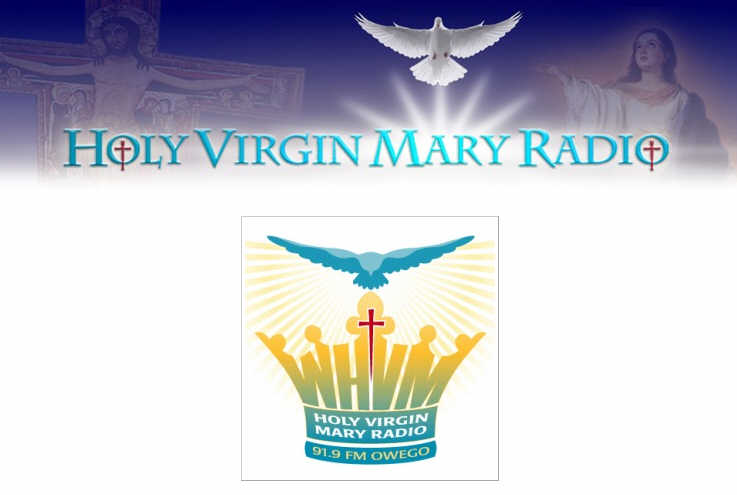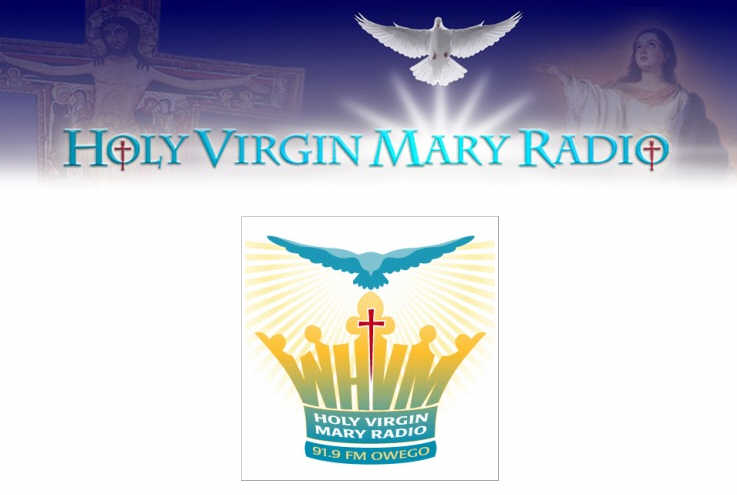 Ave Maria!
Yesterday, on the Feast of the Immaculate Heart of Mary, Year of Our Lord 2010, our first radio station in the United States, Holy Virgin Mary Radio, WHVM 91.9 FM,  Owego, NY went On Air!  Deo Gratias!
It is only a small transmitter compared with what we have a license for, which ultimately will reach 47,000 people, but it will enable us to get on air without any further delays. The next phase will upgrade to full power (donations needed). Currently, we are only rebroadcasting the signal from EWTN, but soon we will complete our recording studio (donations needed) at Mt. St. Francis and we will be producing our own radio programs.
You can listen live here (coming soon).
This station compliments the many other stations that the FIs operate throughout the world, including Benin Africa (French), Brazil (Portuguese), Philippines (English and Tagalog) and Italy (Italian) as well as our other extensive internet, TV and printing apostolates. As St. Maximilian encouraged: use every licit mean available to spread devotion to Our Lady.
Photos of erecting the tower on Monday:
Satellite Dishes at the Transmitting Site – The large one on the right picks up the signal from EWTN's satellite and the small one picks up the signal for our internet connection.
+
The crane arrives
+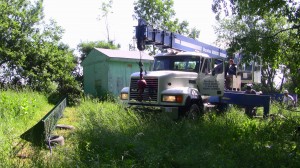 The tower on the ground
+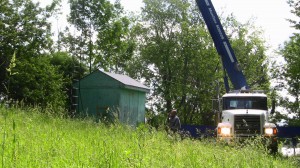 Tower lifted vertical
+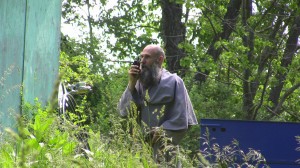 Fra Augustine giving the commands
+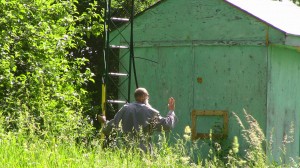 Checking for vertical
+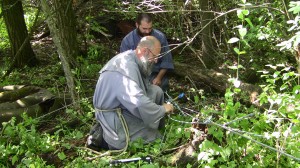 Adjusting the guy wires
+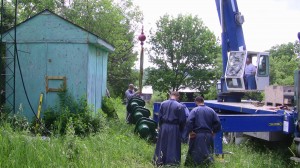 Hooking up the antenna
+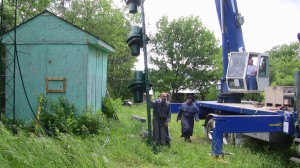 Lifting the antenna vertical
+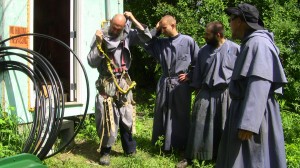 Fra Augustine preparing to  climb – His brothers think he's crazy.
+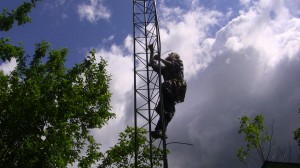 Fra Augustine climbing into the storm
+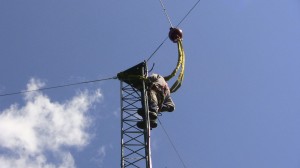 Strapping himself in
+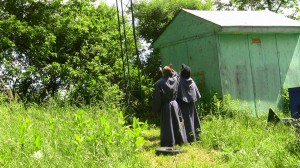 Yup, he's crazy!
+

Getting close
+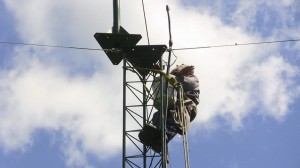 Just another nudge.
+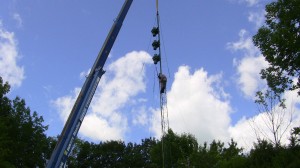 Bolting it down
+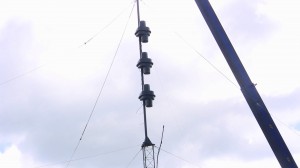 Installed!

+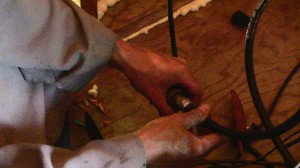 Pluggin her in!
Deo Gratias!