Ave Maria!
Next two Saturdays (May 10th and 17th) will be preparation days for the encampment here at the Griswold Friary. Any locals?who can spare some time please come. Times are 9:30am to 5:00pm. Bring work clothes and potluck meals. God Bless.
Click on the thumbnail to learn more about the Encampment: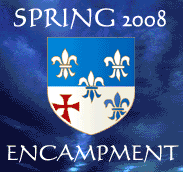 See Video a few posts down to see it in action.