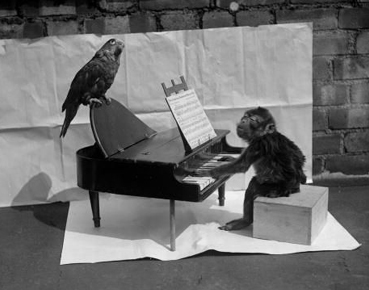 "Typically if people go out to work all day their parrot will get very bored and frustrated and eventually develop depression,?? he said.

??Symptoms often include plucking out their feathers or self-harming, which is obviously very dangerous.
Forget the Prozac and buy the stupid bird a monkey and a piano. Then teach Polly to say "Play it again, Sam." Not only will the bird have an outlet, but the owner will make millions.
Suicidal animals. Please.
Hat tip to Extra Frate.