Ave Maria!
It been a busy weekend here at Griswold. Yesterday at 7pm we had the clothing of seven Novices. This morning we had the first profession of Fr. Joachim who has just finished his novitiate and Fra Athanasius renewed his temporary vows.
Tonight we will be the grand event, the Solemn Profession of Fra Joseph Mary, F.I. at 7pm Eastern Time. We will be broadcasting this Live on the Internet here as Air Maria for our first live broadcast.
We will be doing a test broadcast all day today prior to the event to get feedback on how it is working. So click on the picture below to try the live Broadcast and please send comments on the normal blog comments below. We need to know how the audio and video is working, including how smooth and clear it is. And, of course … come join us at 7pm for this great event!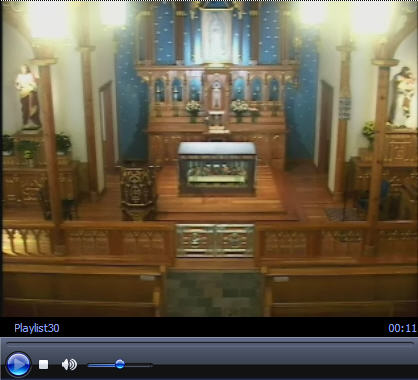 Ave Maria!