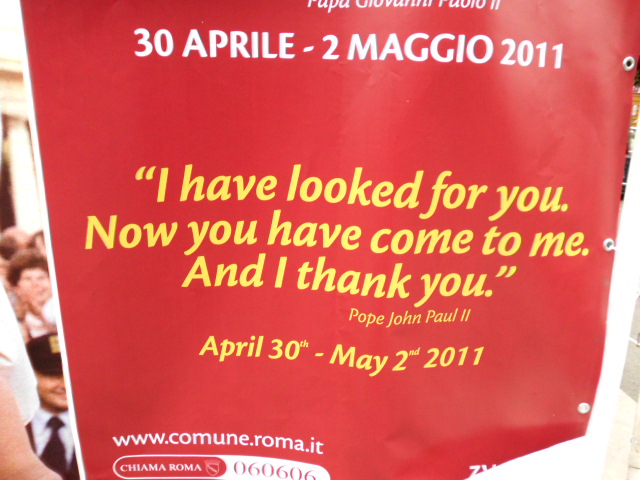 MORE PHOTOS BELOW BY THE ETHIERS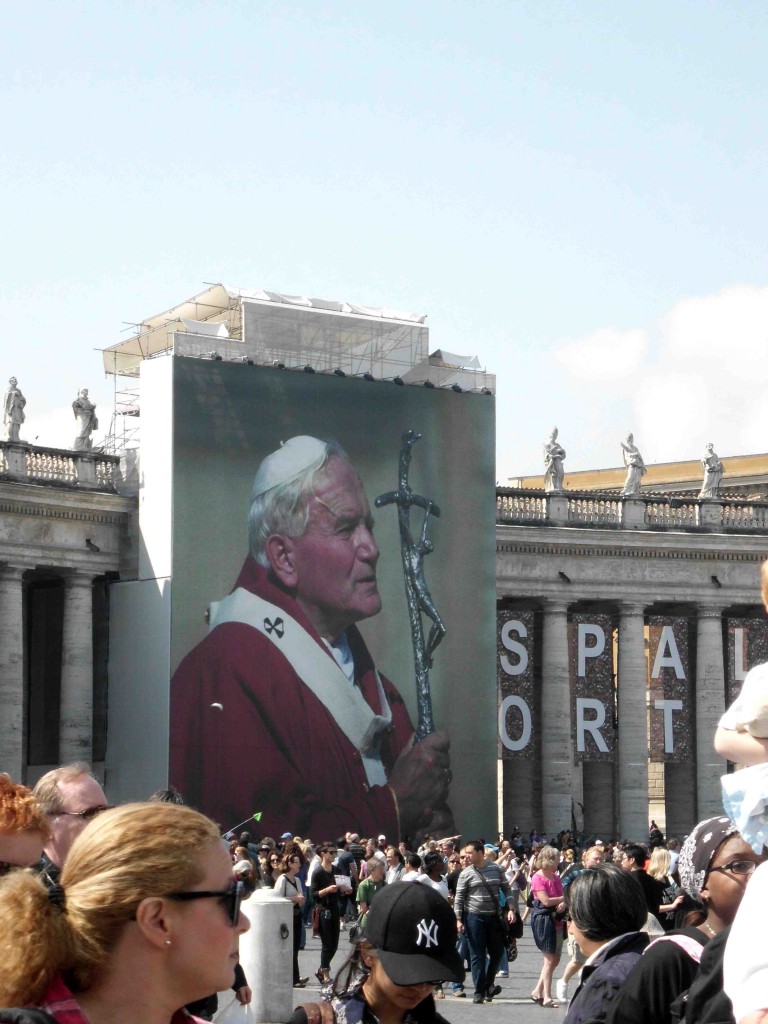 TOTUS TUUS: ALL YOURS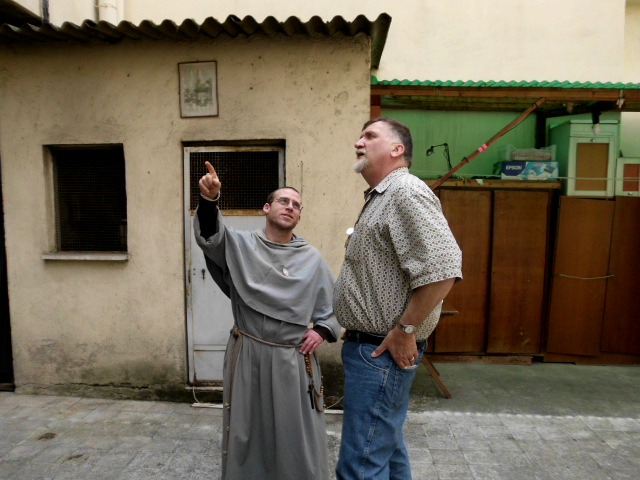 About 4 stories up, inner court of the friary, 4-5 minute walk from St. Peter's. This is where Fr. Ignatius is the Guardian. He's probably pointing out to David the wall that is actually part of Vatican City. So if you scale the very high wall of the building you could enter part of Vatican City. Very tempting.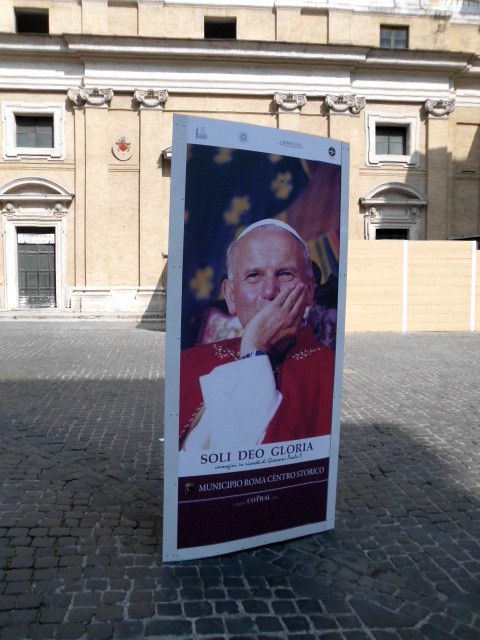 Scaling the wall…not a good idea.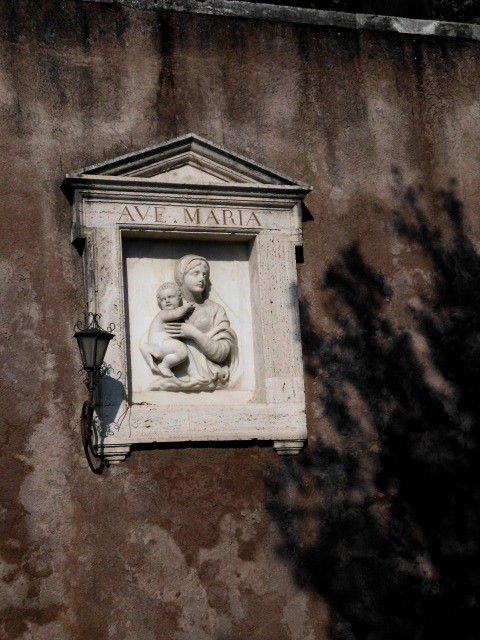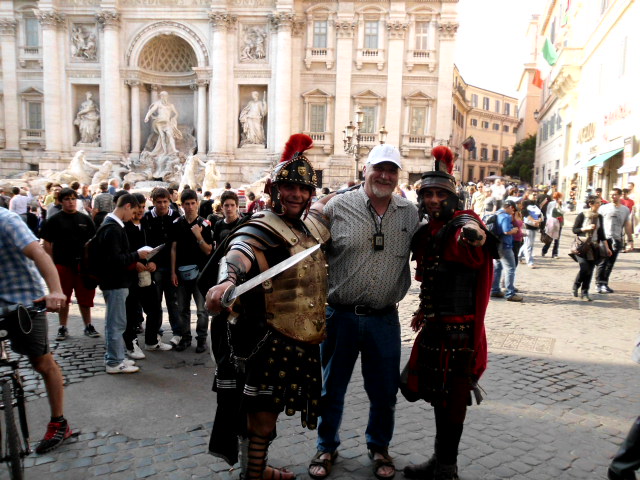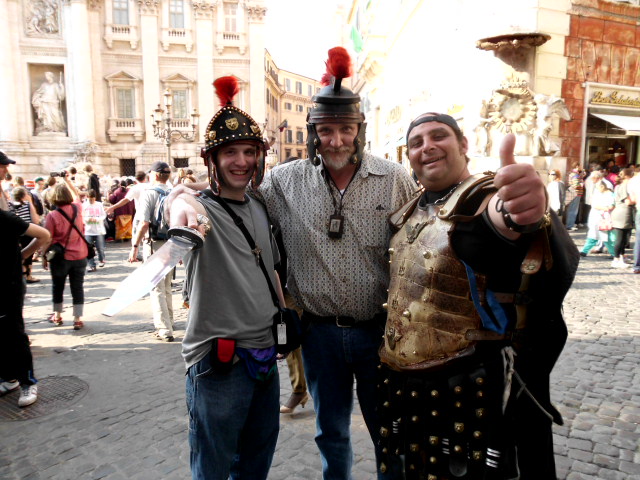 The Romans have wine running through their veins.
Large Chapel at the friary on Via Boccea in Rome. To me the curtains that the friars hung say, "We are hiding a big ugly wall."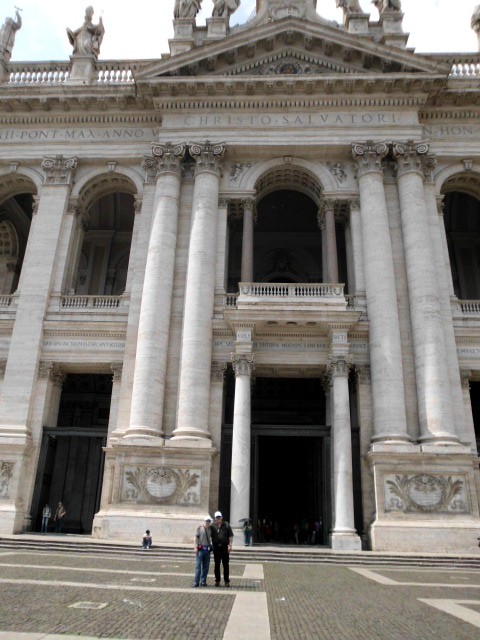 Papal Archbasilica of St. John Lateran.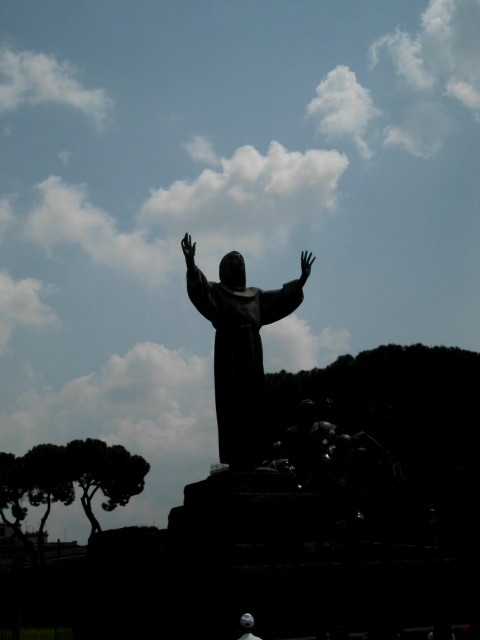 In 1209, Francis led his first eleven followers to Rome to seek permission from Pope Innocent III to found a new religious order. Upon entry to Rome, the brothers encountered Bishop Guido of Assisi, who had in his company Giovanni di San Paolo, the Cardinal Bishop of Sabina. The Cardinal, who was the confessor of Pope Innocent III, was immediately sympathetic to Francis and agreed to present Francis to the pope. Reluctantly, Pope Innocent agreed to meet with Francis and the brothers the next day. After several days, the pope agreed to admit the group informally, adding that when God increased the group in grace and number, they could return for an official admittance. Though Pope Innocent initially had doubts, following a dream in which he saw Francis holding up the Basilica of St. John Lateran (the bishopric seat of the Pope and cathedral of Rome, thus the 'home church' of all Christendom), he decided to endorse Francis' order.
From the right spot we see St. Francis holding up the Church. (Same Statue Above)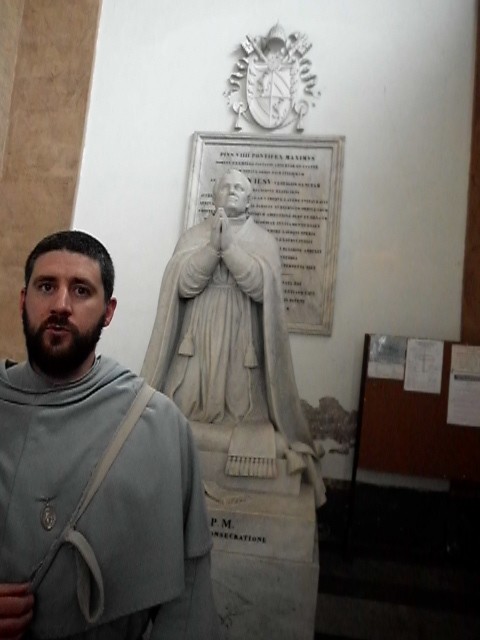 Friar Antony's mouth looks funny 'cause he's been speaking Italian.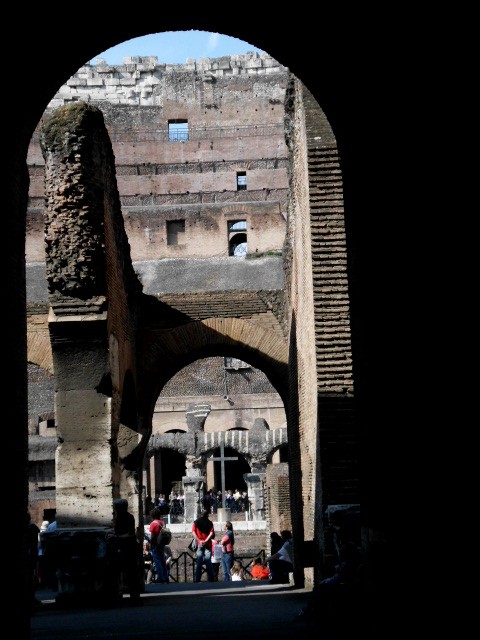 Inside the Colosseum.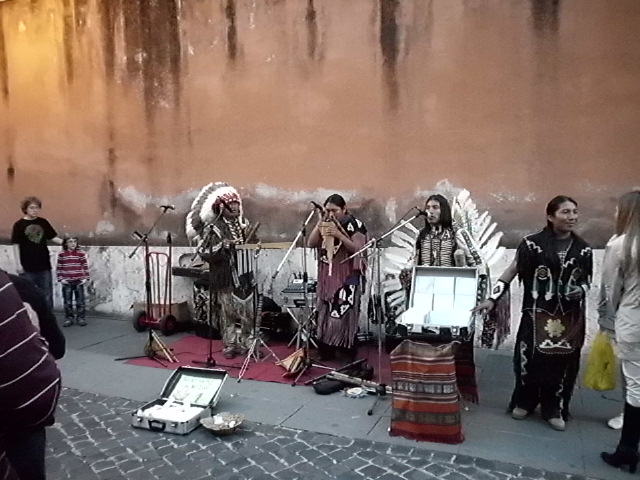 Americans in Europe always seem to stand out.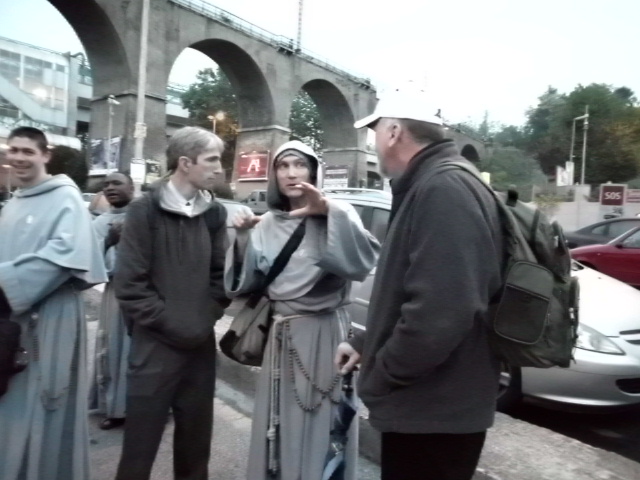 Friar Philomeno
Friar Josemaria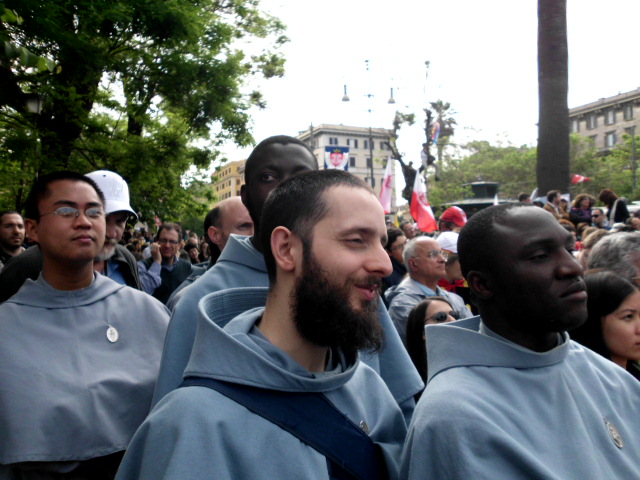 1 Philipino, 2 Africans, and 1 Italian.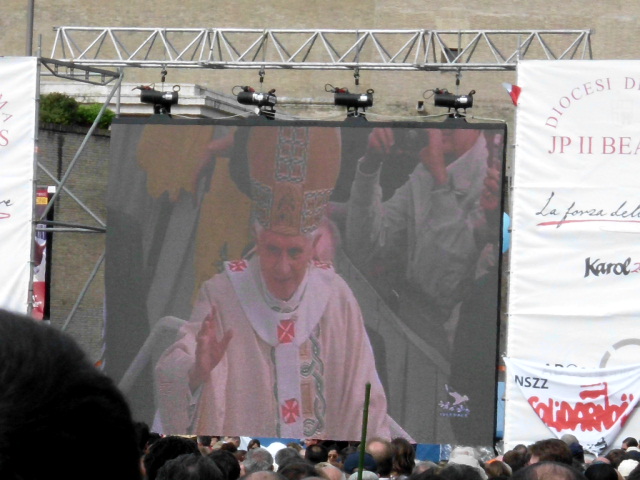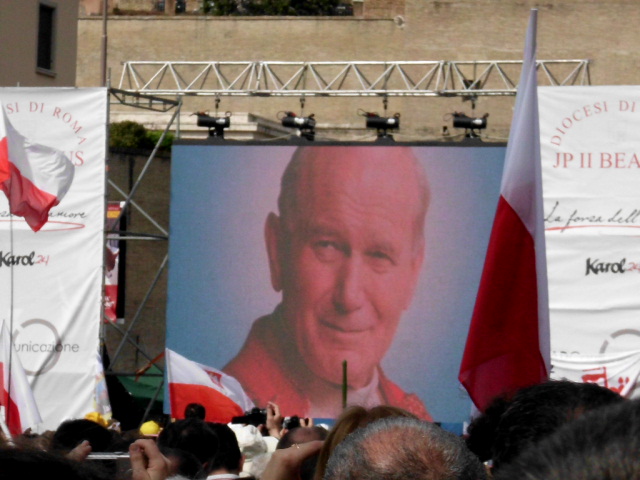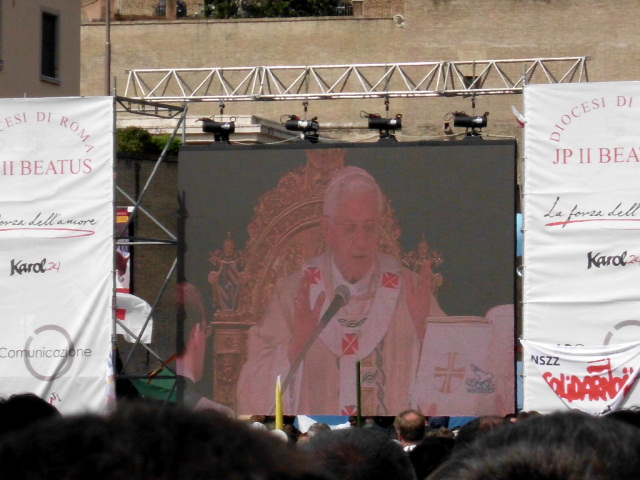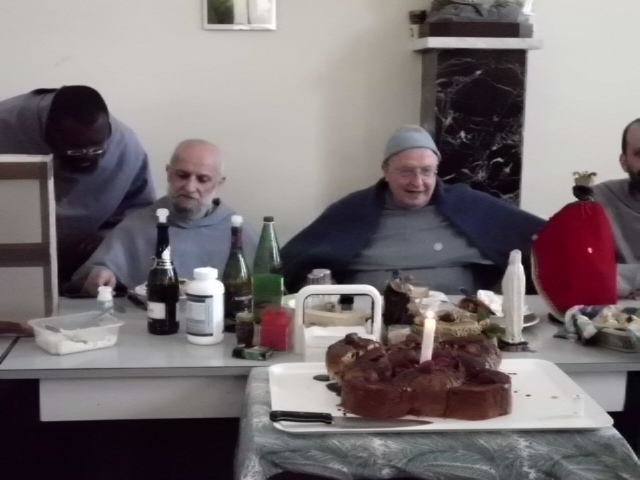 (Right) FI Founder Fr. Stefano, (Left) Co-Founder Fr. Gabriel in the refectory at Boccea.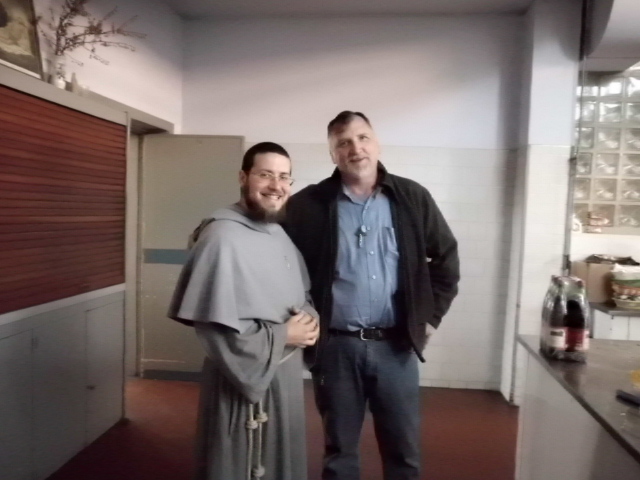 Friar Maximilian M. Scozzare and David Ethier in the kitchen at Boccea.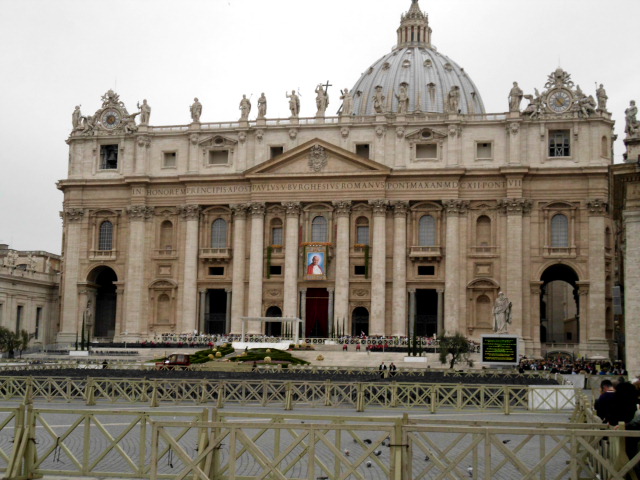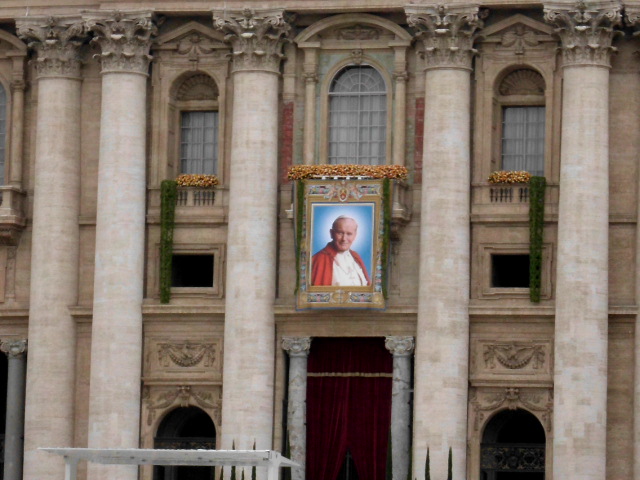 The coffin containing the mortal remains of Blessed John Paul II.