Wednesday, April 1st, 2015
Ave Maria Meditations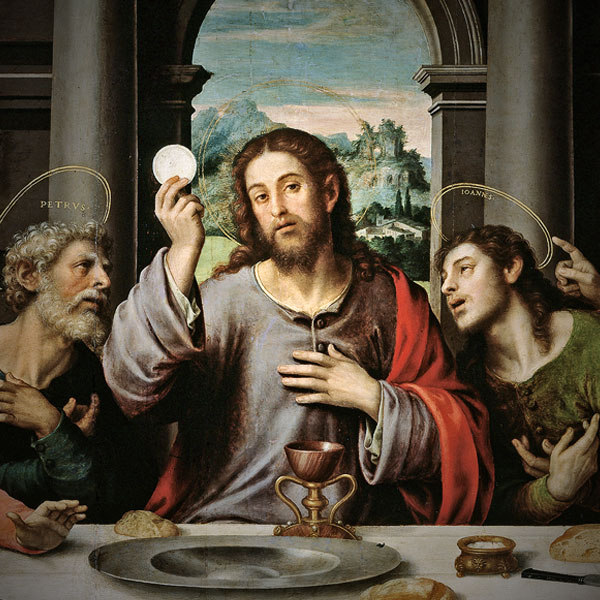 The time for the institution of the august Sacrament had come. What a moment! The hour of love had struck. The mosaic Pasch was about to be consummated, the true Lamb to take the place of its figure in the old law, and the Bread of Life, the Bread from heaven, to be substituted to the manna of the wilderness. Jesus sat down at table with grave simplicity. They had to eat the new Pasch sitting down, in the repose of God. A deep silence came over them all; the apostles looked on very attentively.
Jesus became meditative. He took some bread it His holy and venerable hands, raised His eyes to heaven, gave thanks to His Father for this hour He had so desired, stretched out His hand, blessed the bread…
And while the apostles, filled with respect, dared not ask the meeting of symbols so mysterious, Jesus pronounced these beautiful words, as powerful as the creative word of God: Take ye and eat. This is my Body… drink ye all of this. This is my Blood.
The mystery of love was consummated. Jesus had fulfilled his promise. He had nothing more to give but His mortal life upon the cross. He would give it and would rise again to be our perpetual Host of propitiation, the Host of our communion, the Host of our adoration.